I don't know how it took me all day to do this one task, but it did. Plenty of things seemed to trip me up, from drilled holes that didn't match up to the floor not being lined up correctly. But we finally got it right and it's on there for good.
First I bolted my 2x4's to the side of the frame.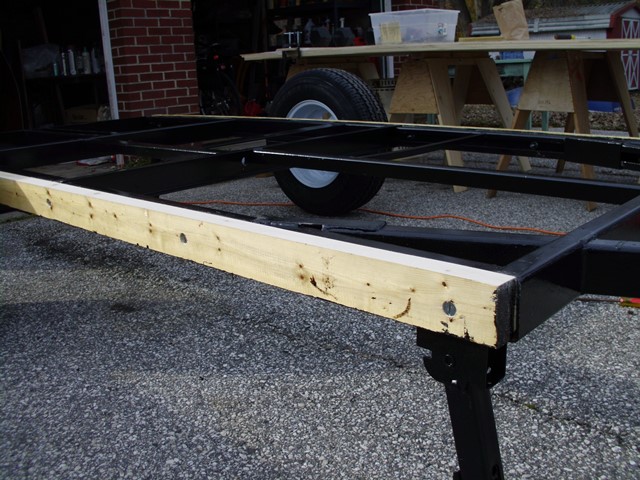 They are attached with (5) 3/8" bolts on each side and Loctite PL Premium adhesive.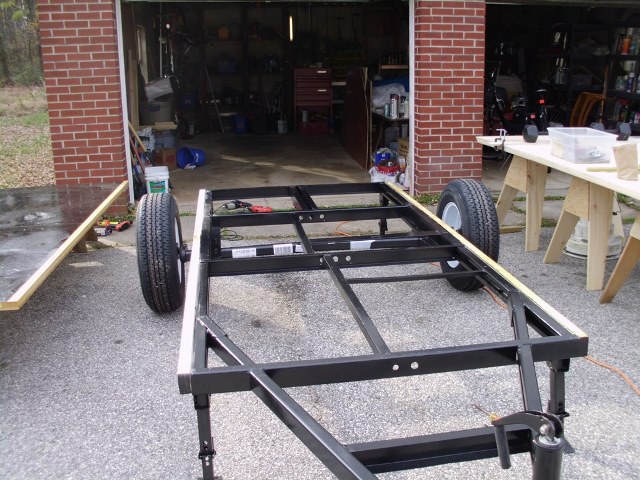 The asphalt emulsion I put on the back and bottom of them softened up in the sun today so it was a gooey mess to work with and my hands will probably be black for the next few days.
Then the floor was turned over and attached. It is bolted to the frame with (2) 3/8" bolts on the front and the back, and screwed into the 2x4's every 8". It addition I also put Loctite on the frame and the 2x4's where the floor meets it. I don't think it's going anywhere!!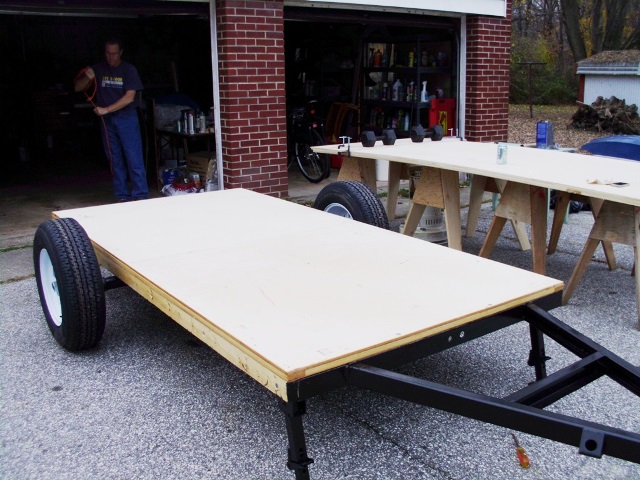 That's it for today folks.
See you next week, and have a very Happy Thanksgiving!!
Becky