Another picture showing a little more detail. I'll wait until warmer weather to post pictures of the finished interior. There is only a little bit of trim work left to do on the inside.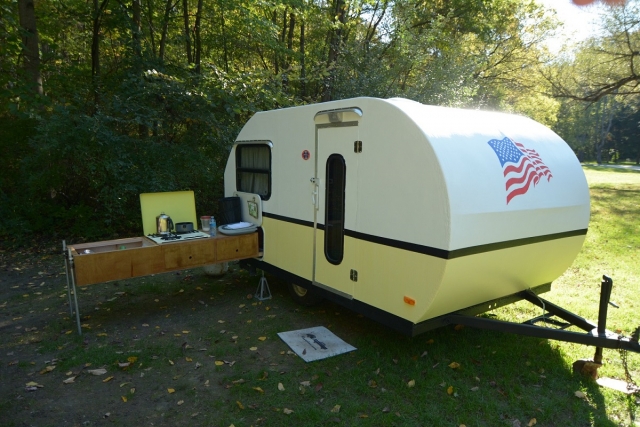 I find it interesting how it came out exactly like I planned. Here is the original SketchUp drawing from March of 2012. (also in my signature line)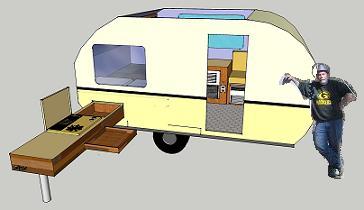 To say that I am pleased is an understatement. I have four trips planned so far in 2016, and probably several weekend getaways as there are three state parks with great camping all less than an hour's drive from my home.
Happy New Year!