Well bought this thing a few years ago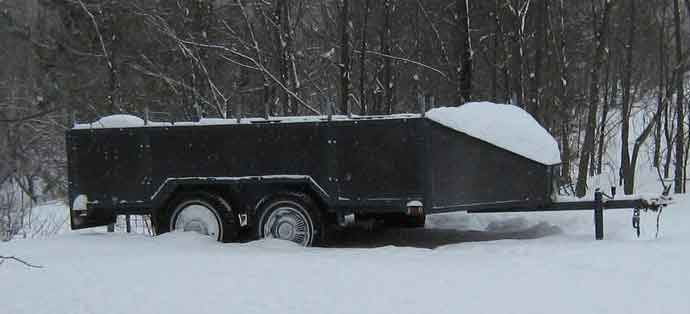 When I got laid off this fall I got bored...bet you all heard that one before
And I came up with this idea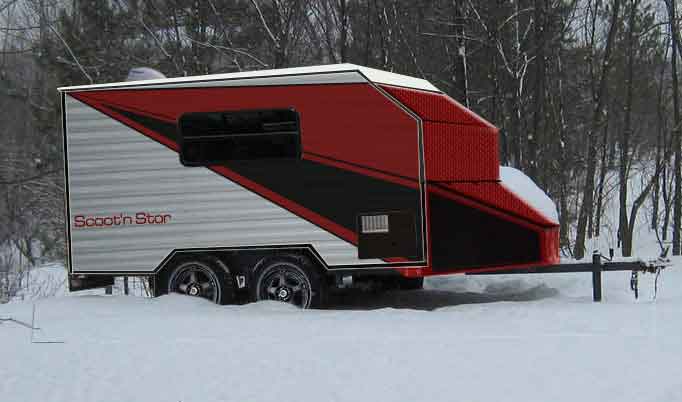 and then the fun began. Working outside in the snow and blow and balmy January we're have. So far I framed up off the 24 inch sides and skinned with 3/8 ply. I then cut crowned rafters from 2x4's at 16" OC and skinned the roof in 3/8 ply.
Roof was the covered with White TPO rv roofing material and trimmed out around with Aluminum insert trim.
Insulation is 2" SM in the roof and 1 1/2 foil coated foamboard in the walls.
Floor will be insulated from beneath with 2" SM
Paneling started going up today
More pics tomorrow
The build I'm after is a dual purpose trailer