I have just started my third build. I am taking a 2 week trip this summer out to Wyoming. First stop is the "Walk in the Winds 2012" gathering in Wyoming. Mike, ( Slowcowboy) is the host. So I thought it only fitting to name this one after him. So I am calling it the "Slowmobile".
This one is being made as light as I can. Well with in reason I guess. I started with a Northern tool 5x8 trailer I bought a few years ago. Since it has sat unused for the most part I thought I'd turn it into something. The trailer did not come with a floor. I added some shocks to smooth out the ride.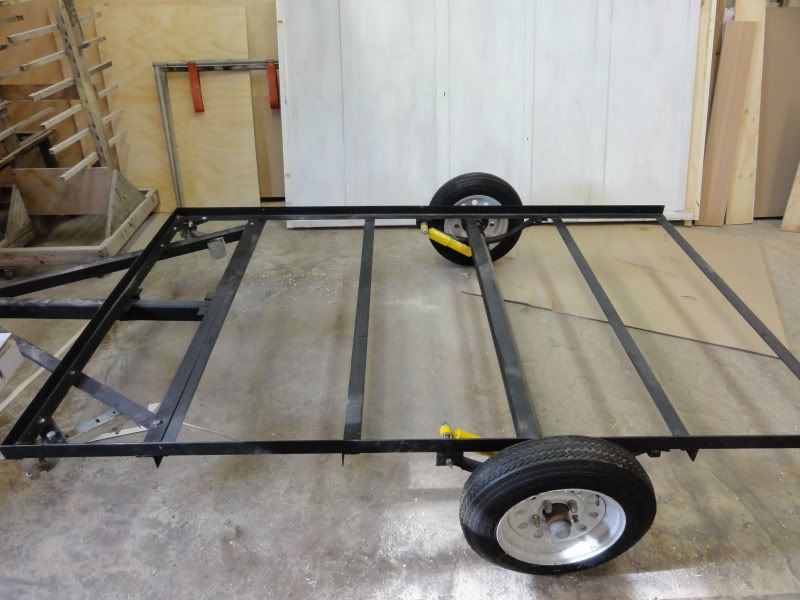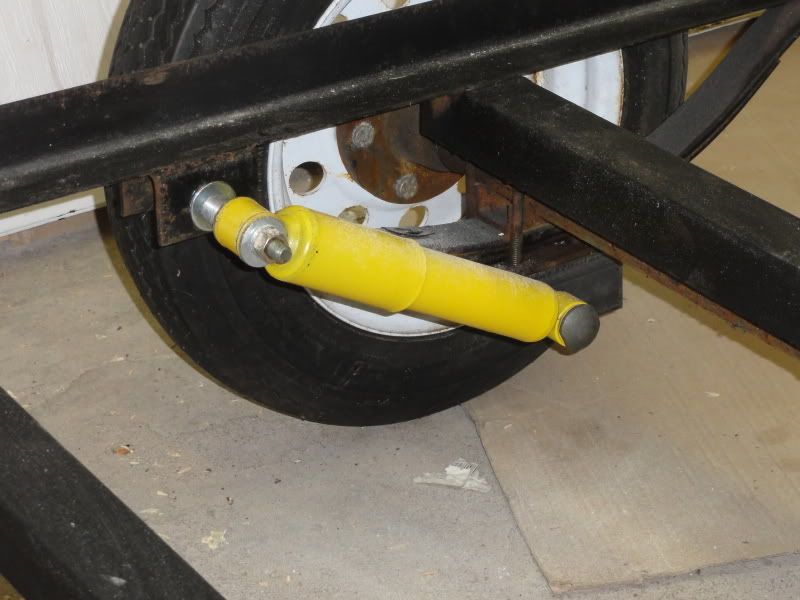 I am using 1/2" for the floor. It will rest on the cross bars and is bolted down. Plenty strong. The frame work is 1" soft Maple. The outside will be skinned with 1/4" and a "Woody" style frame will firm it up. No insulation in the walls or roof. The inside will be the skeleton frame. Roof will be 2 layers of 1/8th" Baltic Birch with Aluminum skin.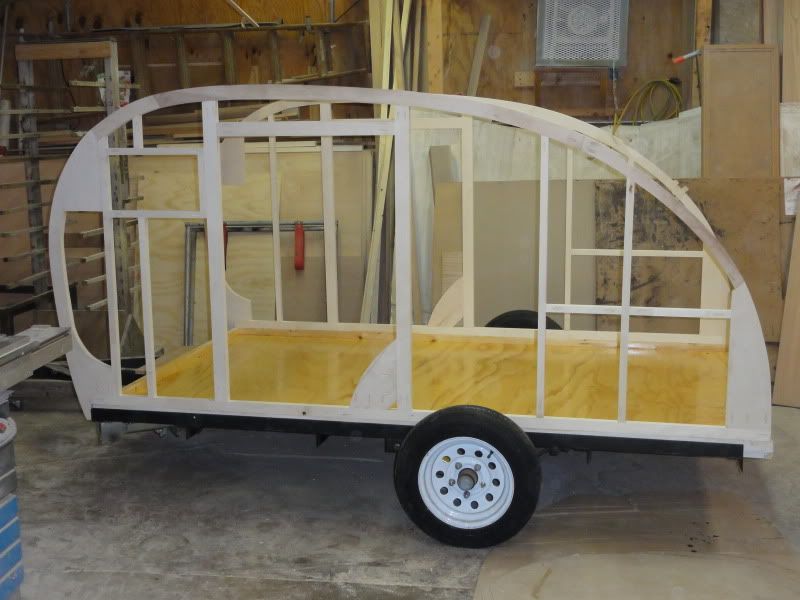 Left side will have a small awning window.
Basic steel fenders. Still thinking how to finish them. Maybe clear , or a color.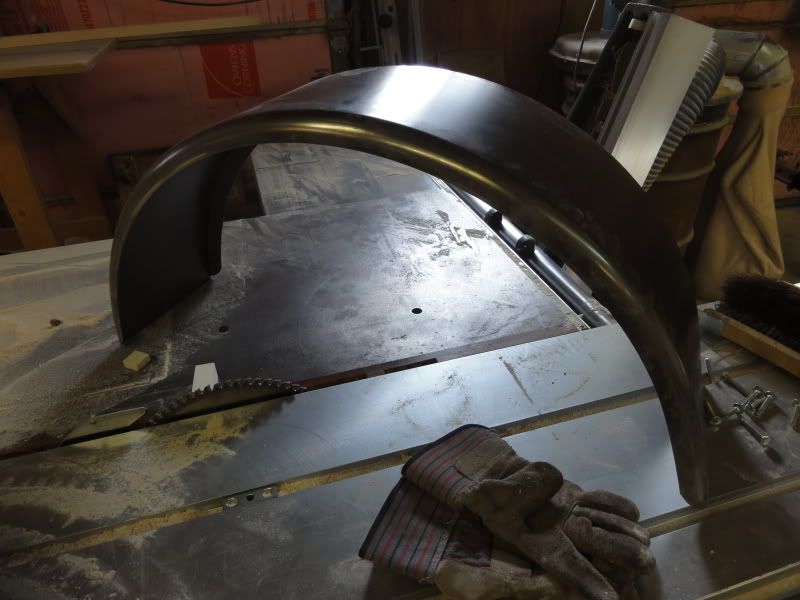 The wheels and tires are going to be 15". I painted the rims red, may use this color here and there, not sure yet.
This will be my tongue box. It is an old car trunk. Not sure what it came from. I picked it up at a flea market.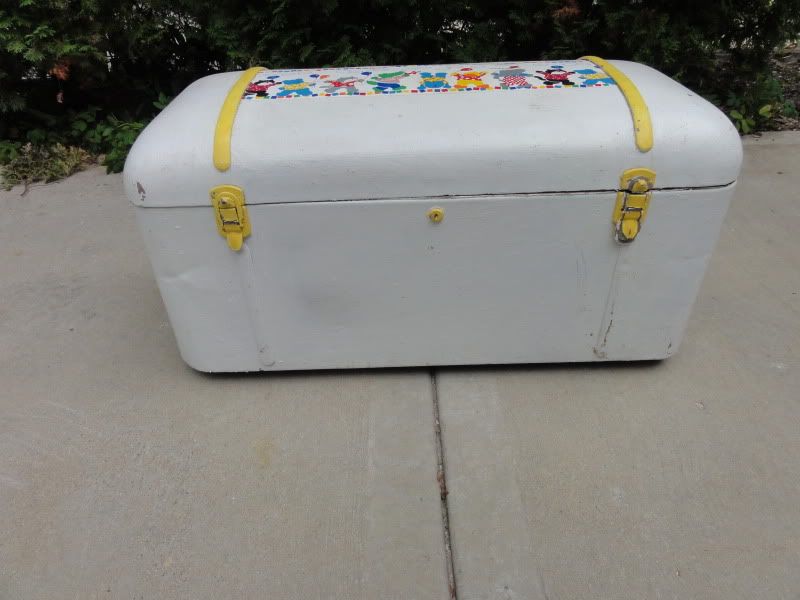 That is all so far, more to come.