To get the back story behind what I'm trying to build go to the newbie section and read that.
Link to that thread
viewtopic.php?f=40&t=48671
For more check out my gallery. Names of the pictures sort of explain it.
Here's a pic I found on the compact camper site that is something like my plan except I'm going to have hard sides and back instead of tent fabric.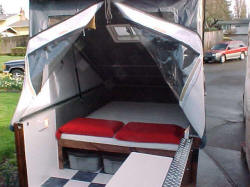 I have a fairly good place to do this, but it has NO HEAT and heating it would cost a fortune. I can only stand about 2 hours at 36 degrees working out there and glue and paint usually require 45 degrees or so.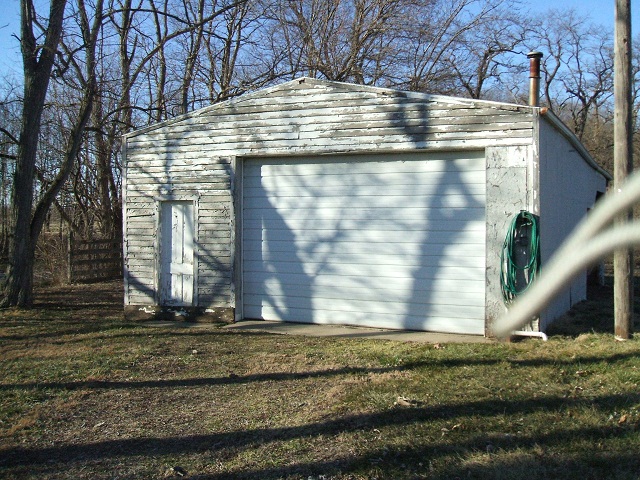 You might notice the barrel stove in the corner. It was all rusted out and unsafe when I got this place 6 years ago, so it is useless. I've just never taken the time to remove it or replace it.
Here is a picture of the current trailer and my tow vehicle.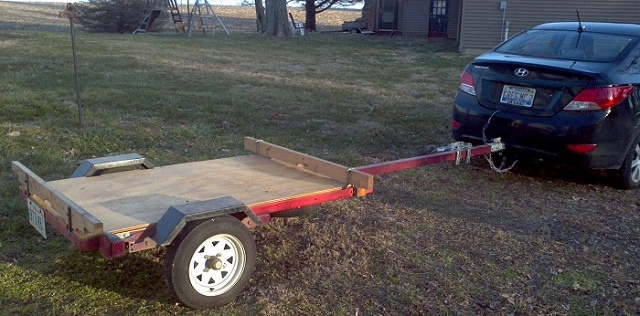 and a shot of it in use behind my old tow vehicle.
I have a canoe trip coming up in March, so I need to get the current trailer ready to haul two canoes. I began with a little destruction removing the current 54 inch canoe bars, the license plate, and the lights. Then I turned to cutting My Yakima cargo rack bars down from 78" to 68". Manufactured some brackets to mount the Yakima to the trailer from some scrap steel I had. I'll bolt those to the side of the frame. After much scratching of my head about how much width I really needed, I decided to cut the racks to 70" and give that a test fit, because you can't glue the steel bars back together once you've cut them. I also cut a 2X4 for the bumper/light mount. When I bought this frame kit they provided TWO license plate brackets that I didn't use so I'll use those to mount the lights to the bumper. The reason I need the bumper is to mount the lights out beyond the boats which will stick out 3.5 to 4 feet beyond the end of the trailer. It looks REALLY wide. They stick out 15" on each side from the frame. The car is 67 inches wide so it might be fine. The mirrors stick out another 5 inches each side.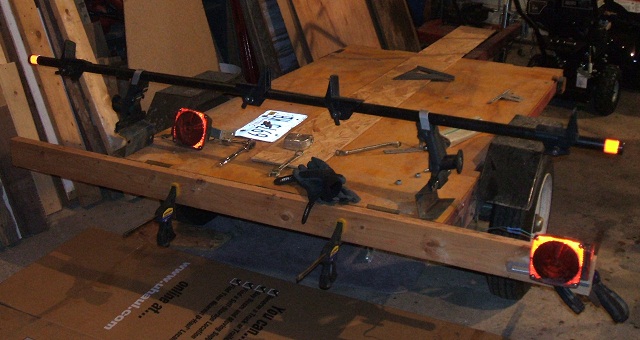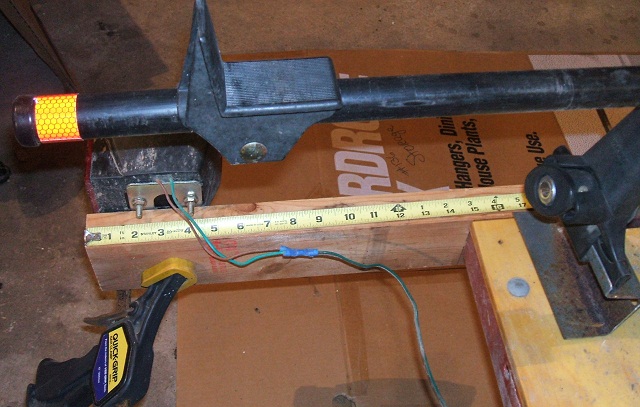 This is where the cold got the better of me and I called it a day. After more sketches and calculating I still can't decide whether to cut them down farther.
Question for the group...Should the lights be above or below the bumper??
Also, I was thinking of using 1/4 wafer board instead of plywood. Less than half the cost.
If I water proof this real well do you think it will hold up??