The title FFB comes from the world of texting, kind of. It's sort of like BFF [Best Friends Forever]. The name, FFB, is subject to change as I really don't like that name anyway.

The trailer is a Northern Tool 5x8 stretched out to 5x10. I thought I would like the extra room but unfortunatly, I got scared. My little PT can tow up to 1000lbs, and I was afraid that a 10 footer would take me over my towing limit so, I'm going to have me a 2 foot back porch for hauling firewood and such, as long as it ain't too heavy. (also, I messed up and measured the placement of my axle wrong, twice,

and I don't want to drill anymore holes in the frame. I measured 2 maybe even 3 times and still messed it up!

)
Here is what it might look like. Even with video instructions, Sketch up is still difficult to me.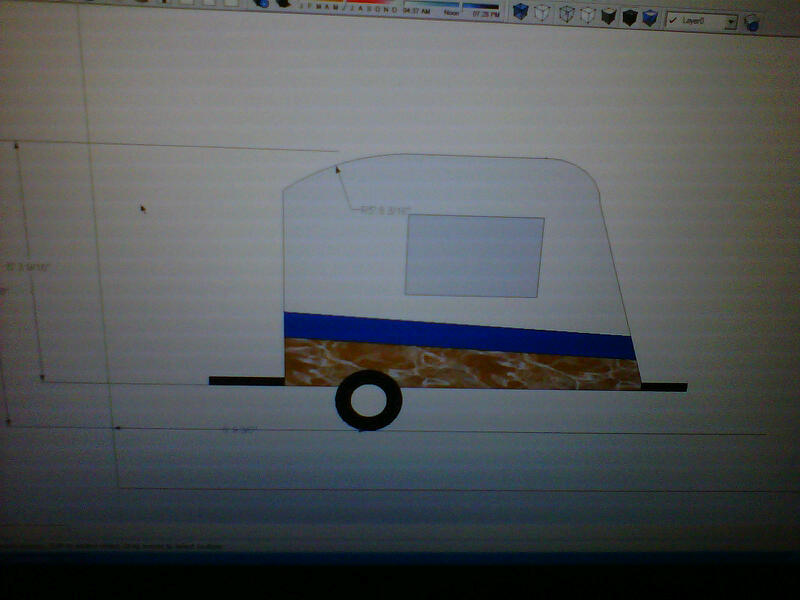 I stretched the frame much like some have done to the HF trailer, except I added 1 cross member to the rear of the frame instead of the center. The NT trailer had 8' rails instead of bolting 2 4 footers together, like HF.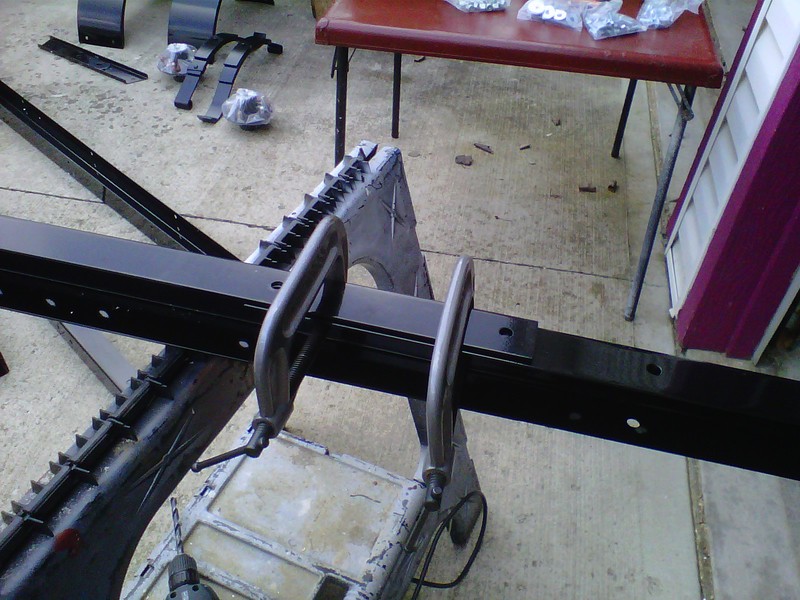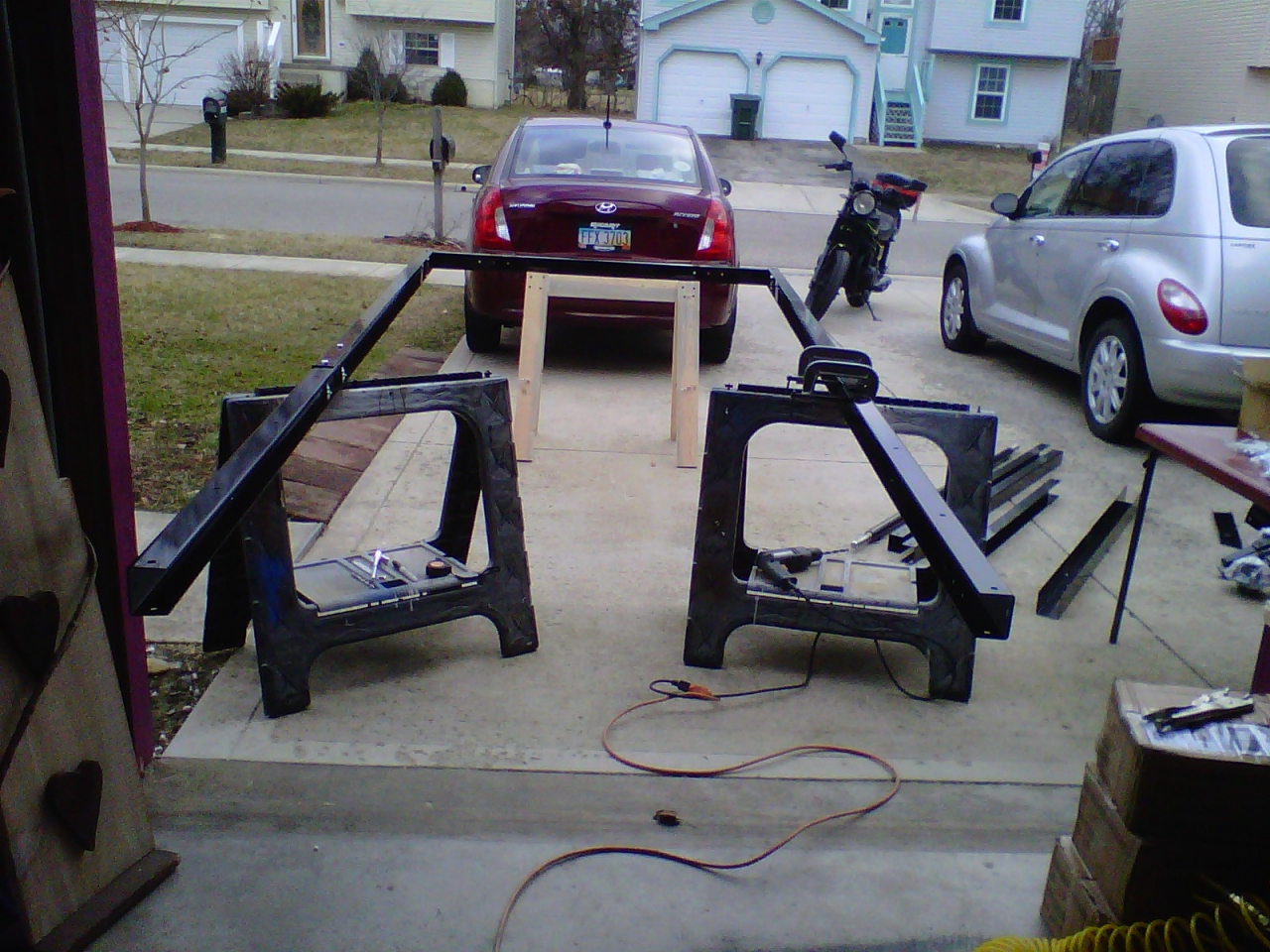 Well, in order to afford this build, I had to sell my "Baby". 1983 Kawasaki KZ550. The new owner seems like a very nice fellow. This is a picture of the OLD owner. (me)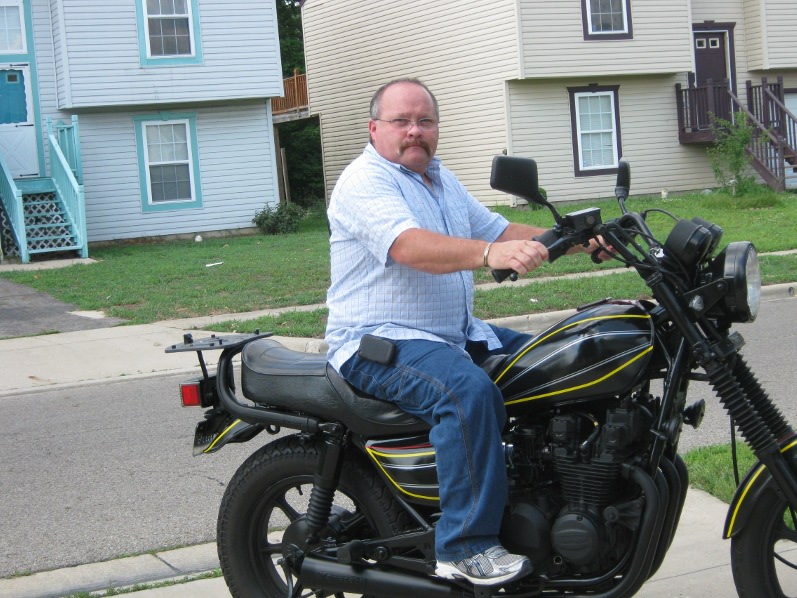 So, today I went to the blue store and got a few supplies. This load didn't feel that heavy. Of course, I need more stuff!


I am planning to sandwich the floor with thin 5mm luan-1 1/2" foam-1/2" inch plywood. I have changed my mind on this so many times, I know the bottom will be 5mm luan. Here is a poor quality pic showing a small cut out for 1 for the bolts holding the frame together. The 5mm will sit inside the frame channel, foam glued to that then plywood glued to that on top of the rails with some 1x3's glued and screwed and maybe nailed to stiffen things up.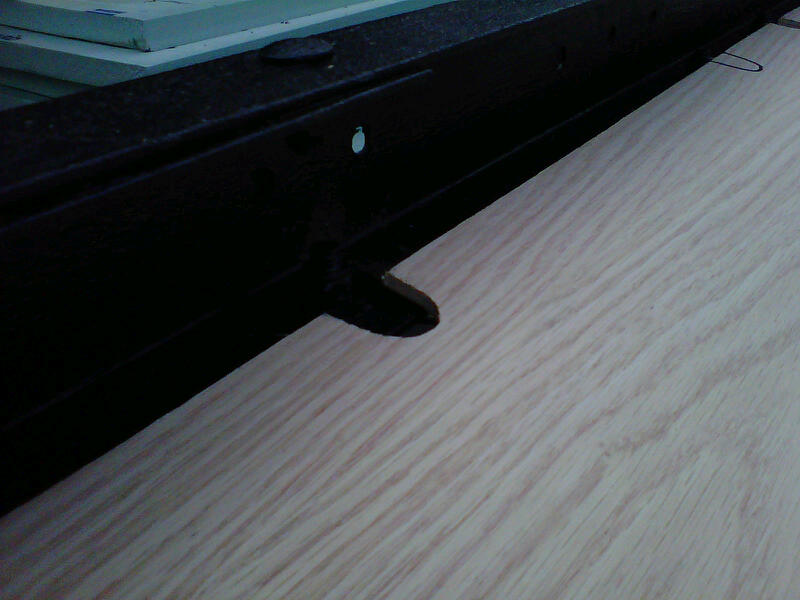 Build journals are more fun to look at than to put together, but they are for a worthy cause. I apprieciate everyone who has done a Journal and posts pics. THANK YOU ALL!

I coated the frame with bedliner stuff for trucks. I do not recommend this unless you really like to sand stuff.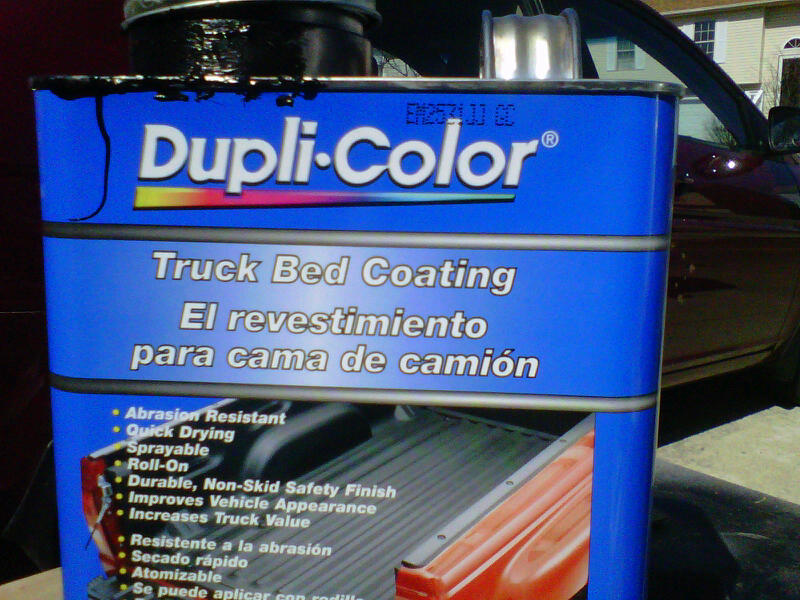 I didn't fasten any wood down, I just dry fitted it. It was looking like rain and my garage just isn't big enough to store the trailer and materials and everything else. I forgot to take a pic of the bottom of the floor sandwich after it was fitted. I will try and do that on my next work session.
Well, thats about all I have for today, maybe this week. I made a couple of purchases and some saw dust, so......it really did happen!

Frank