Ceiling panels are now installed – awaiting rope trim and gloss finish.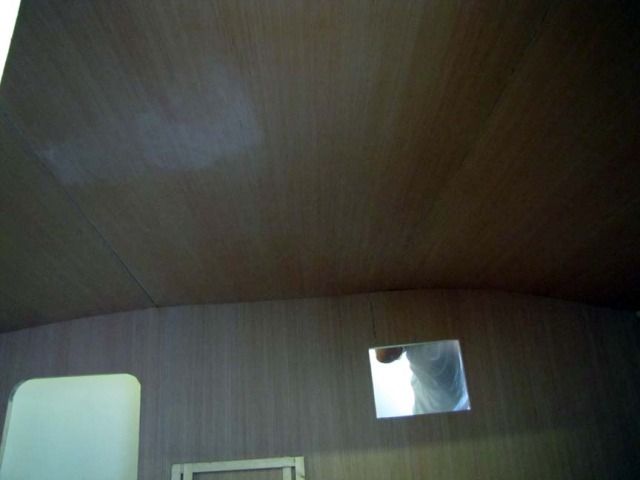 Time to move on to insulating the roof. The roof spars are 1 ½ thick so that doubles the insulation for the roof – but it's Texas – too much roof insulation isn't a bad thing against the heat!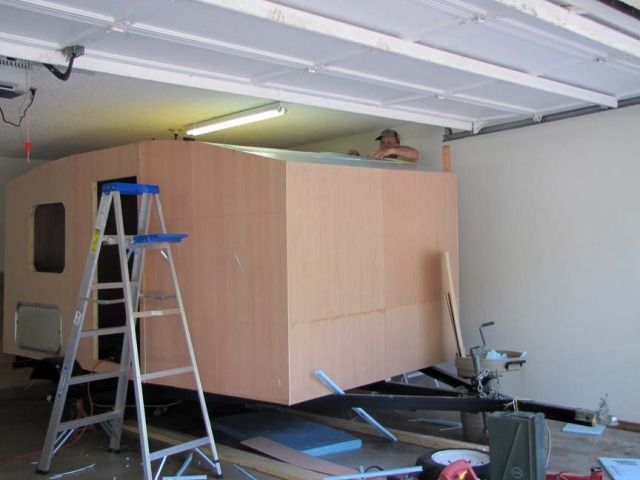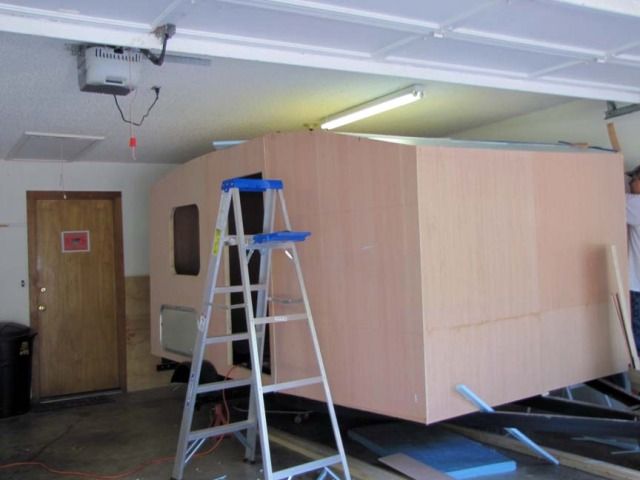 First roof panel installed and trim routing the edges. Only two more to go !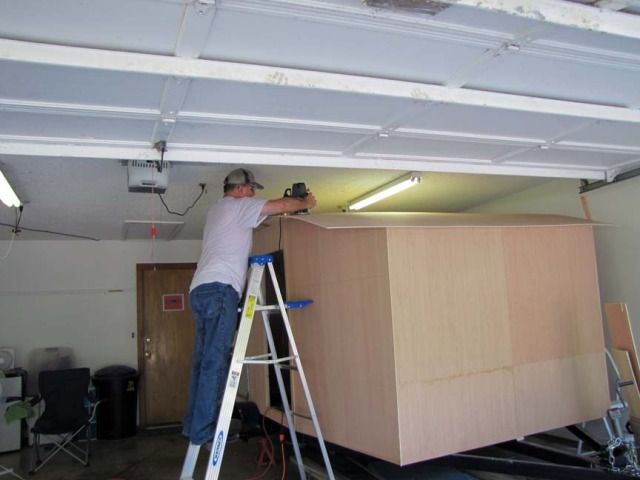 The Texas heat sure is taking it's toll
- thank goodness it is the end of August