Center length of frame minus the square tubing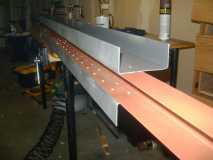 12' piece light enough for my 6 year old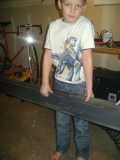 Rivet pattern- 6 rivets on each joint, may go with more later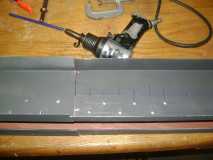 Nice shop head, if I say so myself!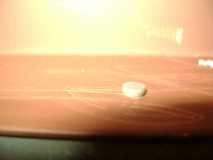 Never mind the color, it's the primers I used. It will get another coat of primer then some paint.
Shot 75 or so rivets before I ran out, will get more tomorrow as well as more C-channel bent up for the sides and additional bracing.