Hello been an avid RVer!, from Truck camper, Fifth wheel, and Tent Trailers and camping most of my life. Have frequented this site nearly daily the last few years, and got the juices flowing into building one of my own.
I have already started my build a Tiny Trailer for reason of cargo space and gear storage, should be done by May 2013. This site has provided me with a abundance of information for my build. My build is 5'x8', 3/4 Plywood walls with Aluminum skin. 1Door 26x36, 3 Windows, powered vent. 2x3x.125 Aluminum frame. With AC/DC Power, Outdoor shower and more…Also like to state to all builders hats off you guys and gals, custom builds gives you great satisfaction.
Drawing of Project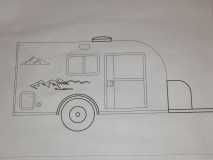 Card board Template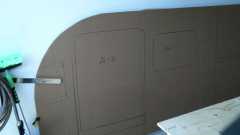 Floor construction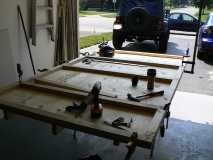 Mocking up
[album]102568[/album
Windows arrived
More pictures to come...