Got quite a bit done tonight. Made a taillight template from scrap wood...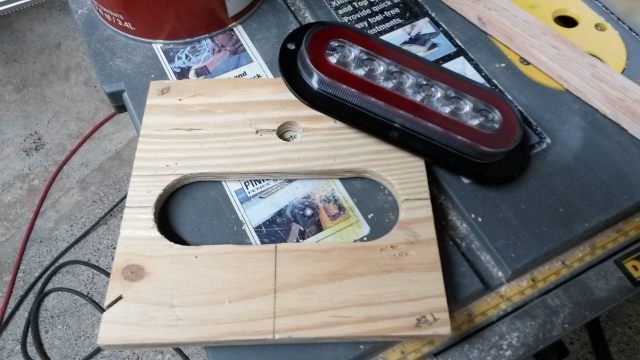 Brad nailed it in each place and routed out the openings in the hatch...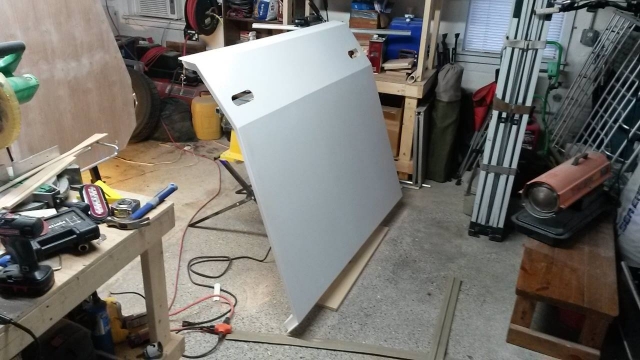 Took a little sanding but the taillights fit great! Then I made the base for my high-mount center brake light.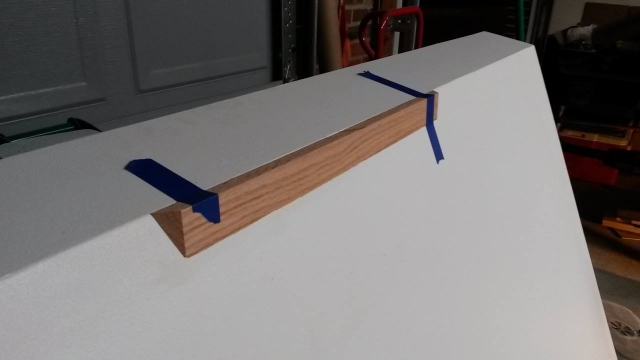 Finished painting the underside with the Black Beauty Fence Post paint and sealing all the joints with Loctite PLS30 Roof & Flashing Sealant. I also smeared the nasty black sealant on all the bottom edges to seal up the endgrains. Ugh. So glad thats done with!