Ok, so....a month since the last real update - guess I better put up some pics.
Got the hatch framing squared away: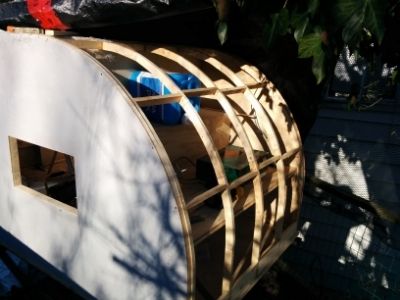 And skinned: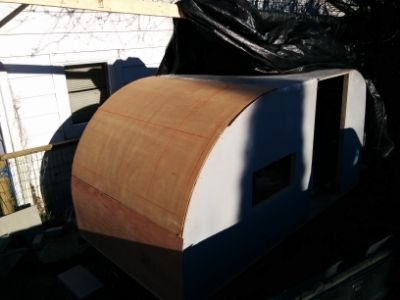 Like most, I used the trailer as a jig to hold everything true until the glue set up (PL Premium). The sawn ribs should give me minimal spring back but I have room to fine tune the fit if need be.
The plan is unscrew it from the trailer Fri night and take it up to the shop to glass it on the weekend.
I also want to do the remaining door skin so I can get the doors assembled and hung. I'll try to get the tongue box carcass glassed but I don't know if I'll have time.
Speaking of the tongue box...
Most of the pieces cut: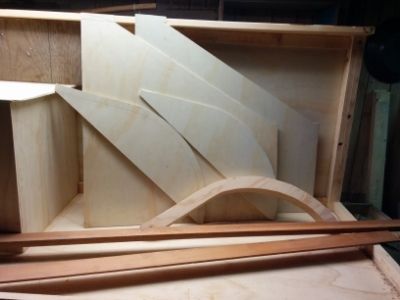 No pic of it, but the box is assembled now (except for the lid) and almost ready for glass. I hope to get the lid framed up next week, then I'm off for a week on a certification course, then it's back to work.
I also scored some old cedar from a cabin that was probably a good 50 years old before it was demo-ed.
It is about 1 5/8" X 6" T&G that I think will look great ripped down into distressed planks to panel the galley. Being cedar, it weighs next to nothing and, once coated, will be hard enough for its intended use. Hopefully there will be enough left for the cabin as well...at least for the walls.
I've got the small tent trailer wheels back on the trailer so I can move it around and hope to get the 12" wheels in the next couple weeks so I can start on the wheels wells.