Turned out to be a beautiful day early this morning. The sun was in our favor.

I finished mounting the drop box. Trimming it out to fit opening in frame.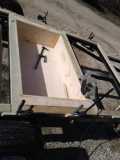 Originally thought I'd wake up grumpy early this morning, but decided to let him sleep in a little longer..
Did wake him (youngest son) up and he helped me move the trailer outside. More room to work. And with all the dust we were going to make. The wind was blowing just right..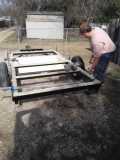 Except what got on him

I'm lucky he likes to help his dad. He is a great help when needed.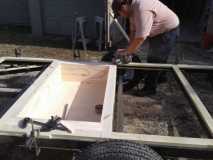 After all the sanding, We cut the first piece of plywood, for the decking. Applied plenty of glue.
Set in place, nailed and clamped..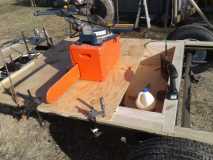 Will let it dry over night and start again in the morning with the other sheets..