Hello all. Been reading the forum for quite a while getting design ideas and learning all I can and now I've taken the plunge and started my build. I actually bought my trailer chassis (Ironton 5x8) last year in October of 2016 and after staring at the box on my garage floor for a year I decided to start building this past October.
My design profile and size is based quite a bit on the Vistabule which was the first (and so far only) teardrop I've seen in person. I'm going to keep it a little simpler and low maintenance though. No folding seat and table or running water. Although the folding seat and table are pretty cool features of the Vistabule, I don't get really excited about making my bed in the morning so the idea of setting up the couch and table every morning is just not going to happen.
Here's the sketch I made to help visualize what it will look like.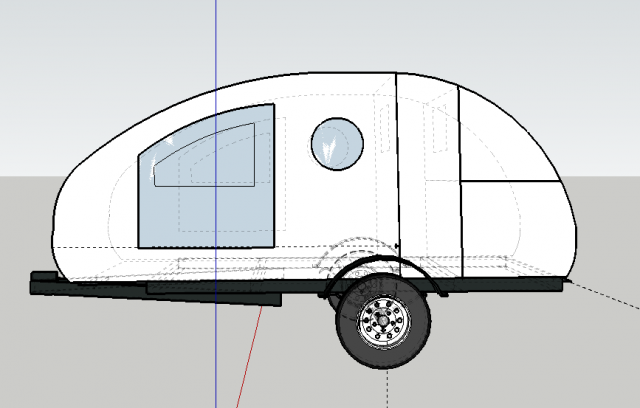 Using an Ironton 5x8 trailer as a base for the build. I wanted brakes so replaced the original axle. Mounted the axle on top of the leaf spring. Also used 2x2 steel tubing to add a tongue extension. I'll be replacing the rims and tires eventually.
Some pics of the the trailer frame coming together: