My son and I are starting a build which is my # 2.5 build and his first. I still have #1 which is similar to this one with more extensive mods from Mike's Generic plan here on tnttt. I started a second build but after getting halfway and storing for the winter I never was motivated enough to finish and my brother has adopted the project and will soon be road worthy. I'm excited to start a third build with Andy for he and his bride. We hope to get it on the road this fall. Wish us luck...
#1 was built on an overbuilt custom steel trailer by a local welder. Really overkill on beef. #2 was on the NT 5x8 steel version. This TD will be on the NT aluminum 5x8 which is at the local truck terminal waiting for pickup.
I want to thank George (ghcoe) and GPW for their advice on foamies and hotwire cutting.
Mike S. Generic wall profile on 2" foam.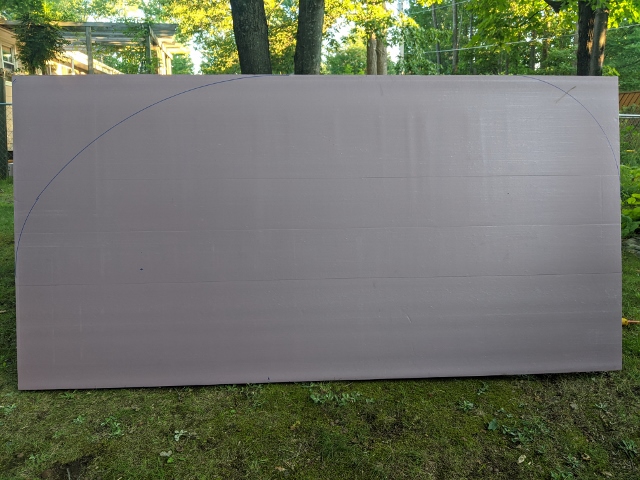 Surforming the profile after a slow hot wire cutting session.
Laying out the rough locations for bulkhead, cabinets and door with an upgraded 13" wheelset.
Floor is two 3/4x4'x8' GC treated plywood cut to finished width of 64" for a designed two inch overhang on the left and right sides. Here is my attempt to waterproof the bottom with roofing tar. It's worked on TD #1 for years so repeated the effort here. But, talk about watching paint dry! Used a biscuit cutter and plowed a slot along the mating seam. Rather than biscuits I think I will just cut a spline to hold the joint firm.
Next up is receiving and assembly of NT trailer...
Tim