I did not know quite where to put this and it is getting past the need to use, but here is the finished, almost project of setting up an Espar heater to use with our teardrop. It does use diesel but prefers kerosene (burns cleaner).
The package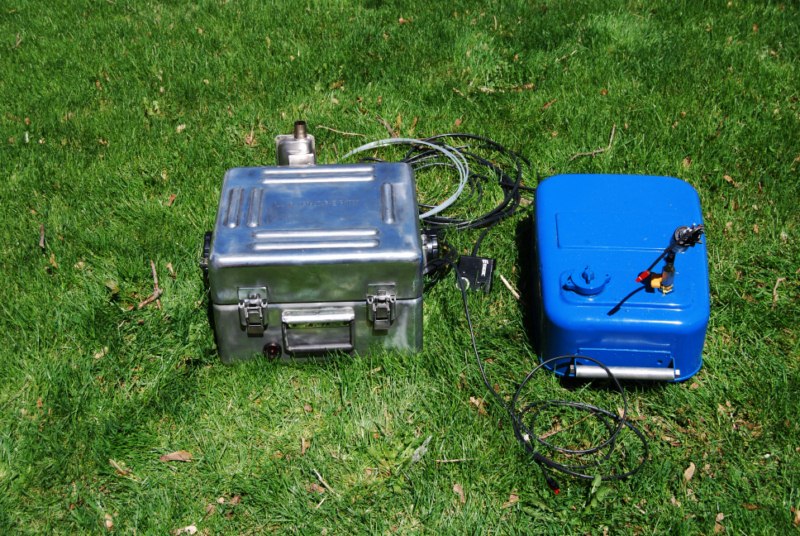 The fuel tank has the fuel pump attached, it will go inside the case.
What is inside
The wiring harness is over long but I will not be trimming it till I can fit it and try in out with CR (Compass Rose).
With ducts attached
It all fits inside, mostly except for the ducts. The white thing is a pump primer made with a blinker relay and switch. The Espar pump is metering pump and since I have a long fuel line that is removed the heater wants to time out if it does not see fuel with in a specified time. This lets me know that I am getting fuel to the furnace (fuel line is translucent).