Well decided to do some testing tonight, coiled up som 3/8 copper refridgerant tubing using a piece of 3"ABS, about 25 feet I had kickin around.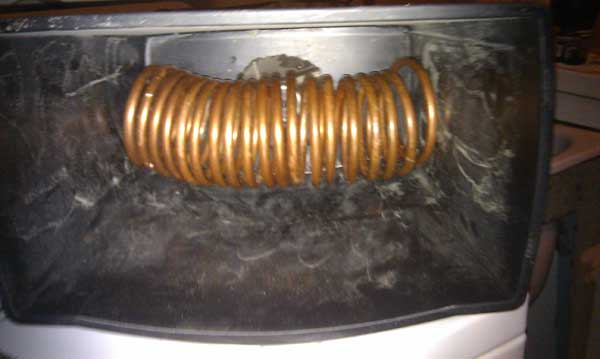 Cut a 4 1/2 inch hole in botton of plastic pail then mounted the 120 mm computer fan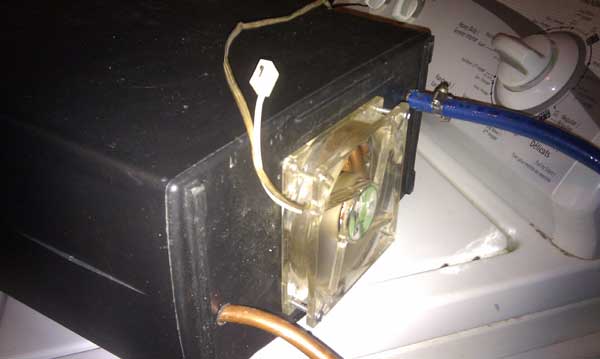 Drilled two holes to pass the ends of the copper through the bottom of a plastic waste basket.
Put some rubber tubing and fittings to hook up to laundry tap.
Powered up the fan with a power pack and hooked the rig to the tap and turned on the hot water
Had hot air blowing within a minute. Don't have a thermometer here but felt like it was around 80 - 90 degrees.
Nice and quiet.
Then I shut off the hot and turned on the cold water, nice chilly air in a matter of a minute or two.
So I think I'm going to go ahead and source a heater core for a car and a 12 volt circulation pump, don't think a Shur flo can handle hot water, and they're noisy anyhow.
This should give me a cheap heat source, seeing as I have hot water on board, and with a couple of extra valves drawing and retuning to the fresh water tank, I'll have cheep air cooler also
A thermostat and selonoid should be able to control the pump and fan easily