Hi Everyone,
Just bought my hand pump and realized it comes with no instructions. It is a zebra pump with two spots for tubes to attach to the bottom. I tested it in a bowl of water and realized that in order for it to work, both bottom tubes have to be in water. I am going to buy a 7 gallon tank to attach to the bottom of my tear and was trying to figure out how to attach the fittings. I think that I will have to attach both tubes coming from the faucet to the bottom of the tank, then I will need a vent tube and a fill tube attached toward the top of the tank. Finally I will have a drain valve on the bottom of the tank for winterizing. Does this sound right, here are some pics of the faucet.
Straight view of pump/faucet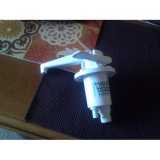 Side view upside down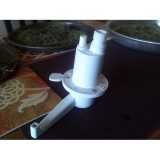 And finally, the bottom view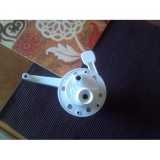 Thanks for any insight you can give.
Cheers,
Chris