I too had been concidered suspending my two 16 gallon carboys over the tub area in the rear of the caboose. Not so much for noise but as for the electrical savings. Gravity always works !
( It's not exactly a new idea )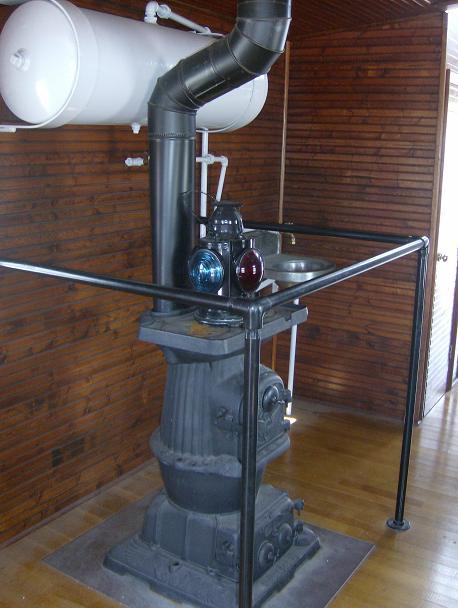 monon train museum Monon, IN
You have turned on a little light in my brain I can get two 18 foot runs of 4" pvc in the plywood trusses on the caboose with little if any structural weakening of the roof system. Thats 24 gallon of water. 24 gallon that is stealthfully placed and will not be subjected to freezing temps with the caboose warmed for the inhabitants.
Damn it ! There I go thinking again !