finally started working on my trailer again. im tossing around the idea of making a small folding tray up front, and just keeping the tanks inside during travel, but i need some ideas of how to keep the part that is exposed sanitary.
heres some pics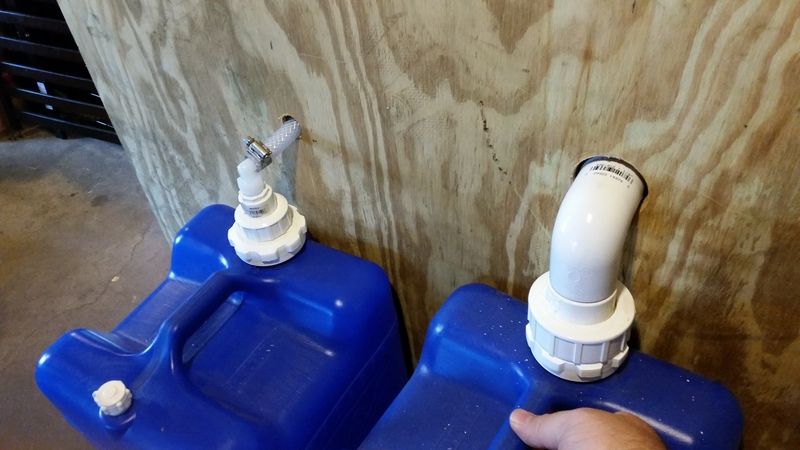 this is how they will sit.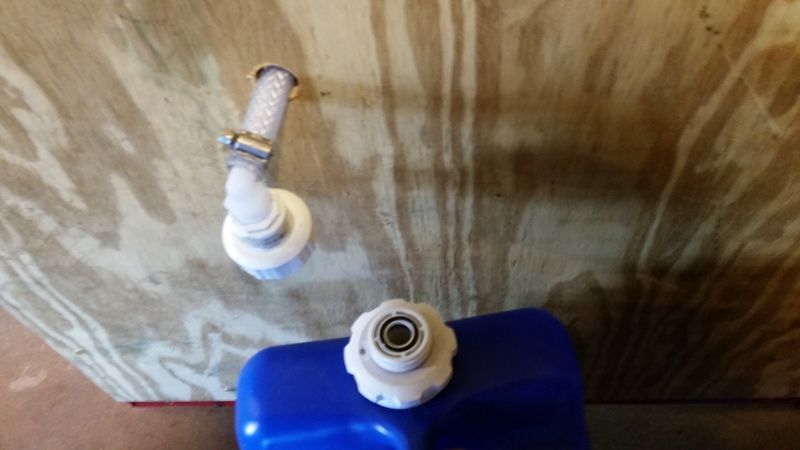 this is the fresh.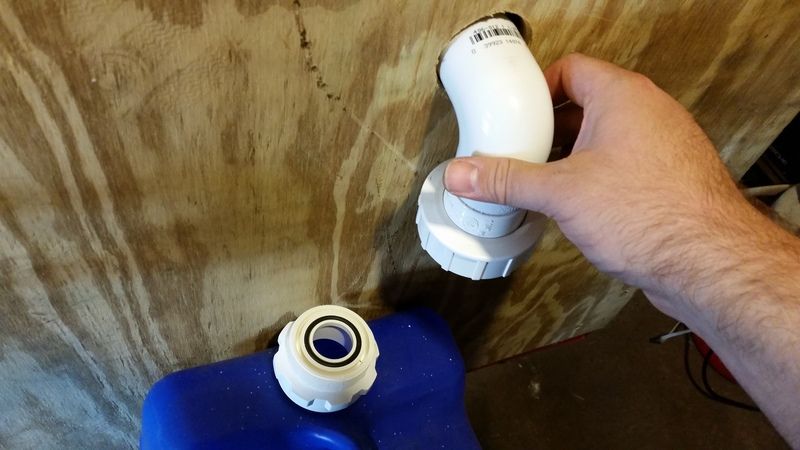 and this is the gray.
the latter two pictures show what will stay attached to the trailer when the tanks are removed. this is on the front of the trailer, so i want something to protect against spplattered bugs.
my original idea was to leave them on there, and have some kind of lid that covered at least the top half of the tanks, but since they stayed hooked up, sanitation wasnt a huge concern. now if i decide to unhook them during travel, and have the tray they sit on fold up, what would you do to cover them? do i even need to worry about keeping the gray connection sanitary?
the only reason im considering this is the crank on the tongue jack will be just in front of the tanks, so it would be easier to crank it without the tanks. although it can be cranked with them on there. the other thought is that it will potentially be easier to do some sort of cover for the 2 connections, than it will be to make a cover for the whole tanks. plus said cover and the tray they sit on would have to be roadworthy, whereas if i just cover those 2 connections, the tray can be a little simpler.
now as ive typed this, im already thinking about getting 2 more of those pvc couplers, and using the parts that i currently have attached to the tanks as caps. i could just seal the bottom of them up real good, then screw them into there when the tanks are removed. then maybe like an "awning" made of plastic, on a hinge that lifts up for access.
i may have answered my own question, but ill still take any input, as i havent thought about this long enough yet.
as always, thanks
Brandon