what valve/fitting to pass propane line through TD wall?

Posted:
Mon Apr 04, 2016 7:12 am
I am wrapping up my TD build and need to figure out what brass propane fitting I need to be shopping for. My galley area has a pull-out CampChef Explorer stove/griddle and I will have a 10lb propane tank mounted outside of the galley on the small rear trailer frame extension seen at the lower right in this pic: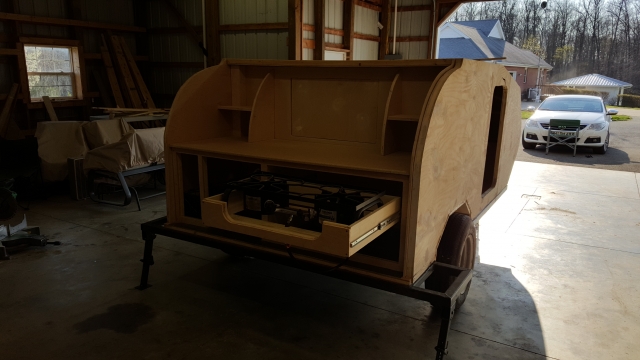 With the propane line from the stove, connected to the OCV being under my countertop - I want to see if there is a through wall valve that would have a "male" fitting on the inside and a "female" fitting on the outside. Once outside of my galley wall, I could easily hook up to my tank with a short propane hookup. Any thoughts?