Little Buddy heater + larger tank?

Posted:
Mon Sep 07, 2020 9:31 am
Good morning!
I'm working on installing a propane tank from a VW Vanagon under my trailer and a Propex heater for inside. I'm looking forward to staying toasty warm this winter and camping lots of places where we wouldn't normally be able to go without freezing our tails off.
I already own a Little Buddy heater that runs off of 1 lb cylinders.
I'm thinking this will work great to heat our side tent, which will either house our kitchen or be a room for other members of the family who may want to camp with us.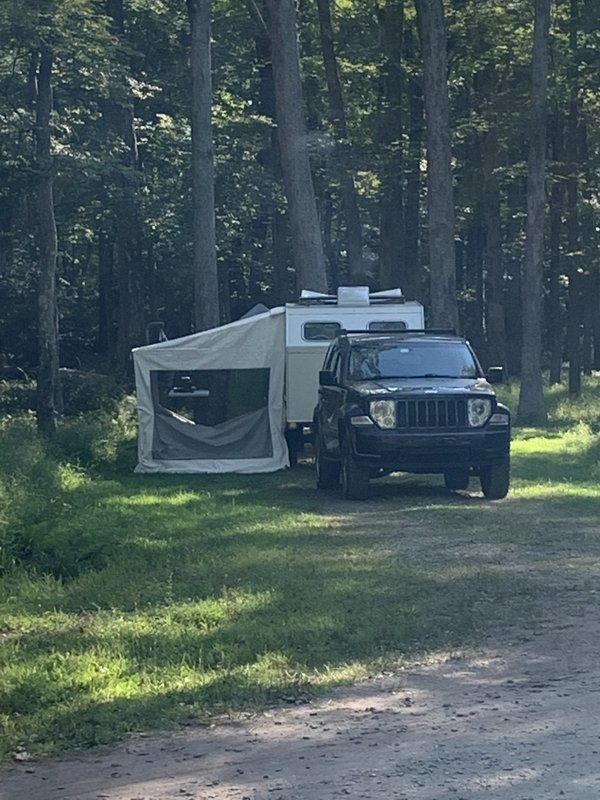 Since I will already have a tee in the propane line at the kitchen to run our Coleman stove, I was thinking that it would be super convenient to be able to hook the Little Buddy up to the same hose this winter. Since it's designed to use a 1 lb cylinder as a stand, I would have to build some sort of stand for it so that I could hook it up to a hose.
Has anyone here built a stand for their Little Buddy so that it could use a propane hose instead of a 1 lb cylinder? If so, would you be willing to share how you did it? A home made stand is probably less tipsy anyway and would be an improvement!