Life keeps getting in the way but one way or the other I am gonna get started on another camper soon. Am about to the point of just starting to build and forsaking detailed plans as I know what I wanna do. Found a deal on a trailer on CraigsList today, called, and after going and buying a ball for the truck, went to look at it, dickered a bit, bought it, and brought it home. Had a problem with the hitch but used some bailing wire to hold it shut and got it home without incident. Got oil on the adjustment nut soaking now and will take it apart and do whatever needs to be done including replacing the entire unit before taking it back on the road.
And as I know how we ALL like pictures

here it is in all it's glory.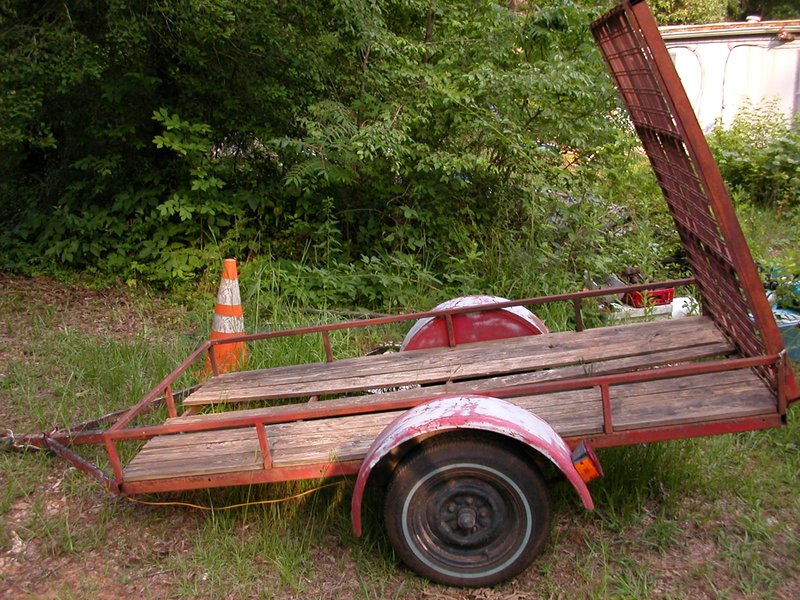 Twas home made a LONG time ago.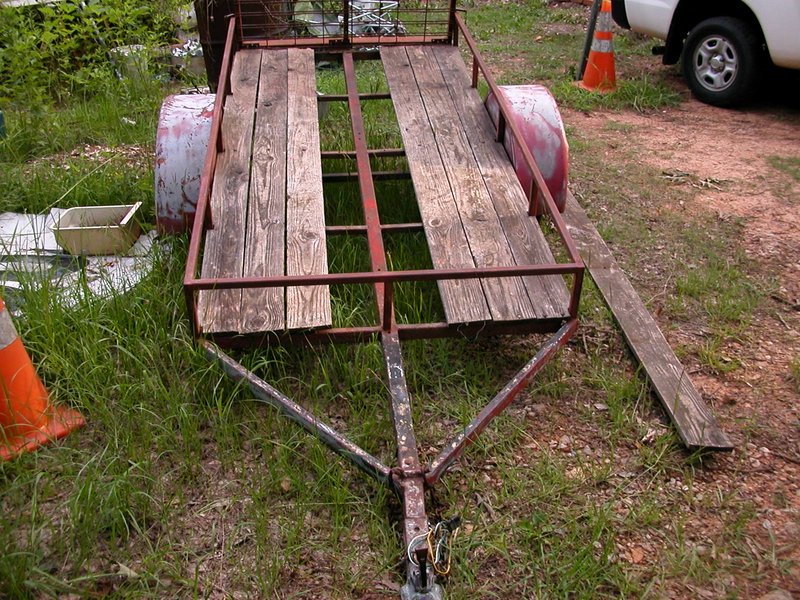 Had some quality tail light repair, but at least it's red.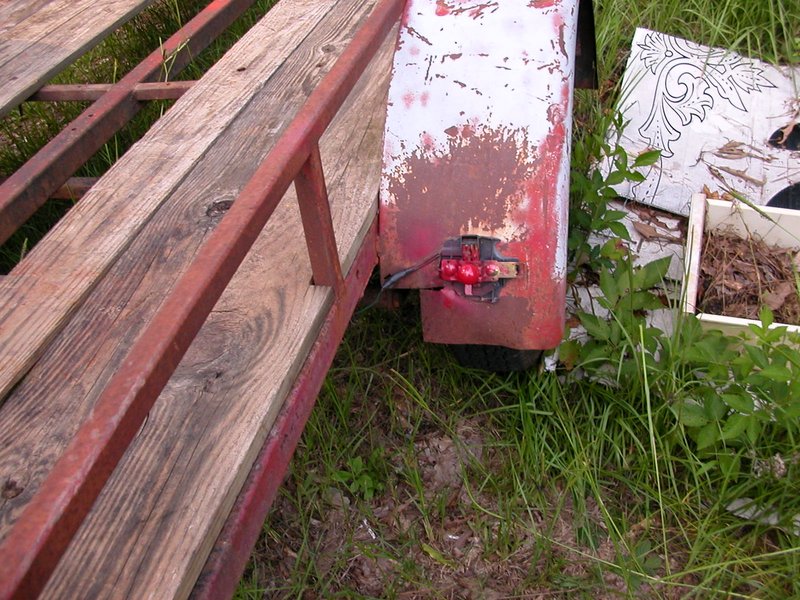 Good springs. Maybe too good for a foamy. Bit of a seal leak on this side but had it up to 65 on the way home and had very little heat on the hubs when I got it here so hoping the bearings are ok. Will take them down, clean and repack and get new seals asap.
First step after getting the hitch fixed is gonna be to strip the floor out and see how much frame metal will need to be replaced. Haven't decided it I'll leave the side rails yet or cut them off and start with a flat platform. As I'm planning on building a modified Conestoga I may leave them and use them for the side supports. Fenders were a + and will use them but will most likely cut them off and do some straightening and reshaping before remounting them. More as I get to it.