Hi All! I started a little foamie project last week using 3/4" foam. We'll see how it goes! Best case I end up with a usable boat, worst case I get to try a "foamie" project where I end up learning something.

I thought I had done a decent job with the picture documentary but realize looking at the pictures I missed a couple big steps.
To begin the project I went to GPW's favorite store and picked up a new belt sander.
I then went to the lumber yard in search of 1Xs. They had some cypress fence planks for a reasonable price so I picked up a few of them to rip into 1 1/4 strips. Cypress seems much lighter then pine or cedar, has few knots and doesn't rot.

It was roughcut so it needed some some sanding.
The plans called for two panels glued end to end. I'm using the Hot Foam Factory glue. It seemed to do a good job. I used duct tape on the back side to hold it together and keep the glue from leaking out. On the front side I put a several spot welds with the hot glue gun.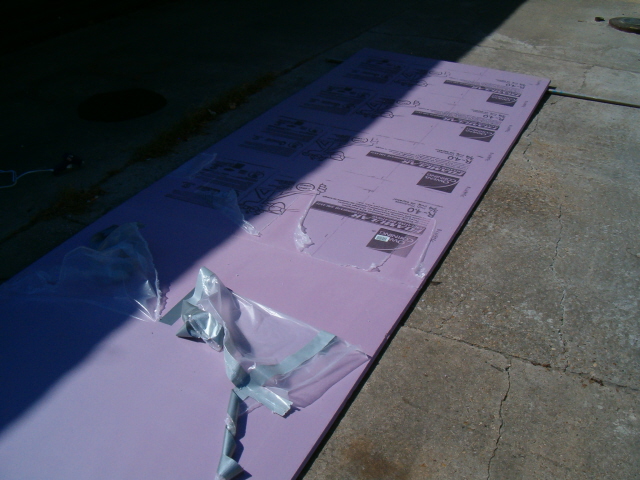 After pulling the plastic off the foam I drew out the plan. I'm using a plan for a skiff, out of Jim Michalak's book Boatbuilding for Beginners and Beyond.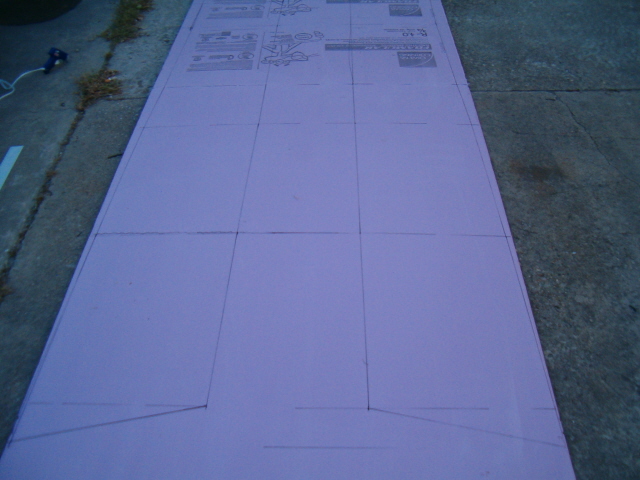 This is the part of the build where I did a poor job of taking pictures. I ripped all the fence boards down and cut all the forms out of the foam. I framed the forms with the 1 1/4" strips. and then dry assembled the boat.
The boat is now glued together, hope it is straight.

It's been fun so far!