Hi all Foamlings,
This is a cross reference posting for some Aero thoughts and ideas I drew
up last summer for Mojave Bob's Dreamliner proposal. I was having computer
problems and couldn't scan and post to a file and thus be able to post from
that back then. Anyway, I can now do that again and since I just came across
the drawings again that I did for the planned post then, I decided to post
it all now.
Here's the original Dreamliner thread link:
viewtopic.php?f=55&t=45633
Here are the two drawings I did. The explanation narrative for
them is now in the above thread. Just click on the pics and they will come
up larger. "CTRL +" will magnify them then if desired. "CTRL -" will back the
magnification down if you magnify too much with "CTRL +".
The Taper Draw-Up: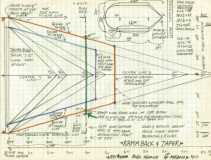 The Foamie Plan and Side View Draw-Up: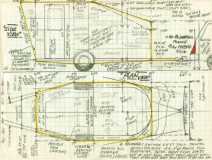 Cheers,
Norm/mezmo