The sun came out this week, so I was able to catch up a few things, make a dump run, and clear some space to get my trailer in to get started on my build. I picked up this gem over the winter for $100. The axle is straight, tires are good, steel is rusty, but sound.
As you can see, it was truly a gem in the condition I acquired it in- someone had turned an old camp trailer frame into a peach of a flatbed.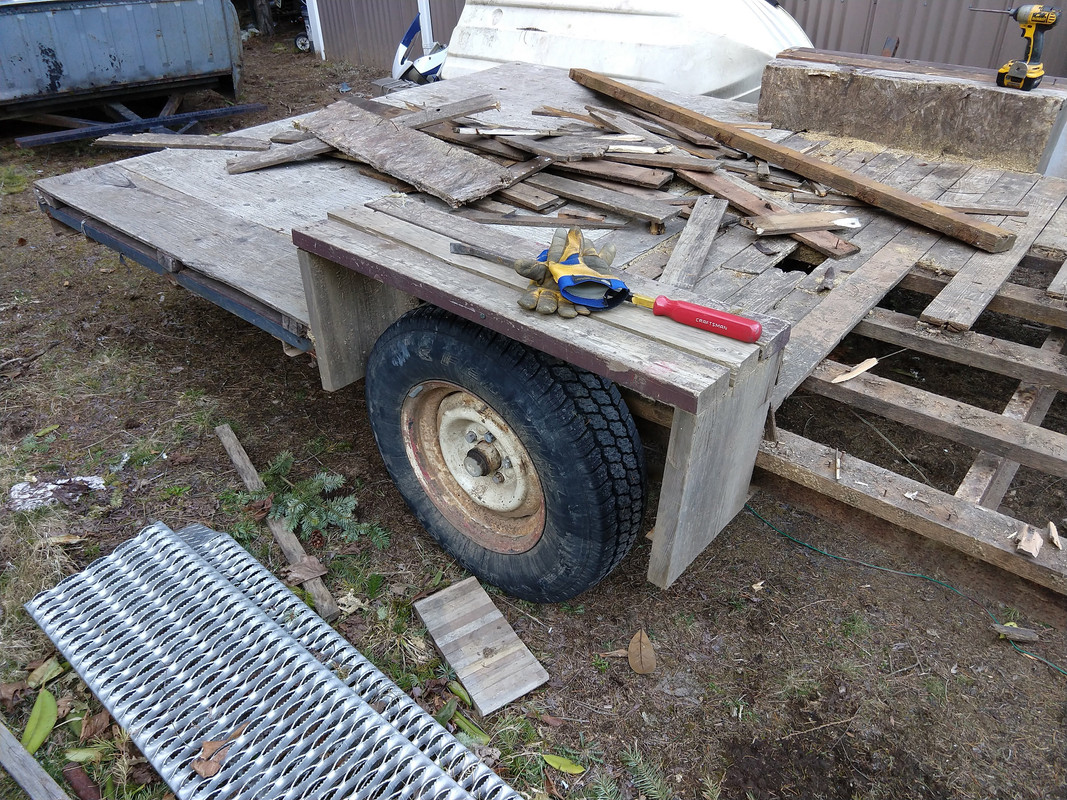 It took me about 45 minutes to strip all the crap off of it. Now I need to make another dump run!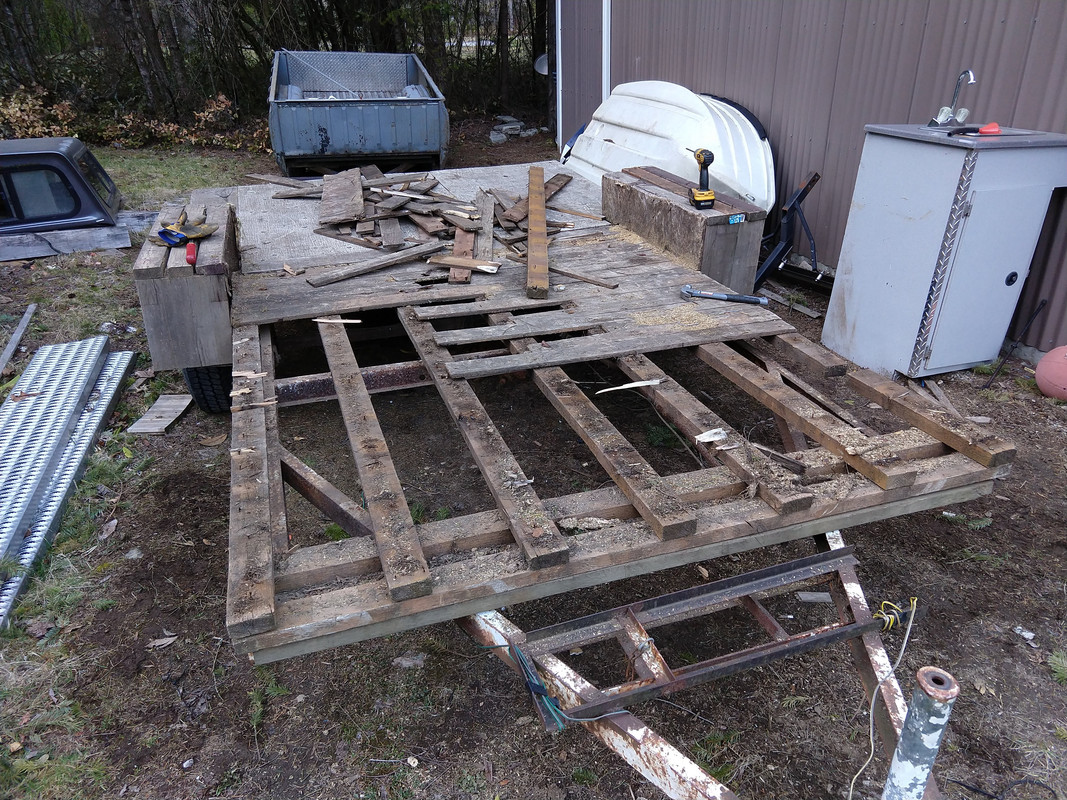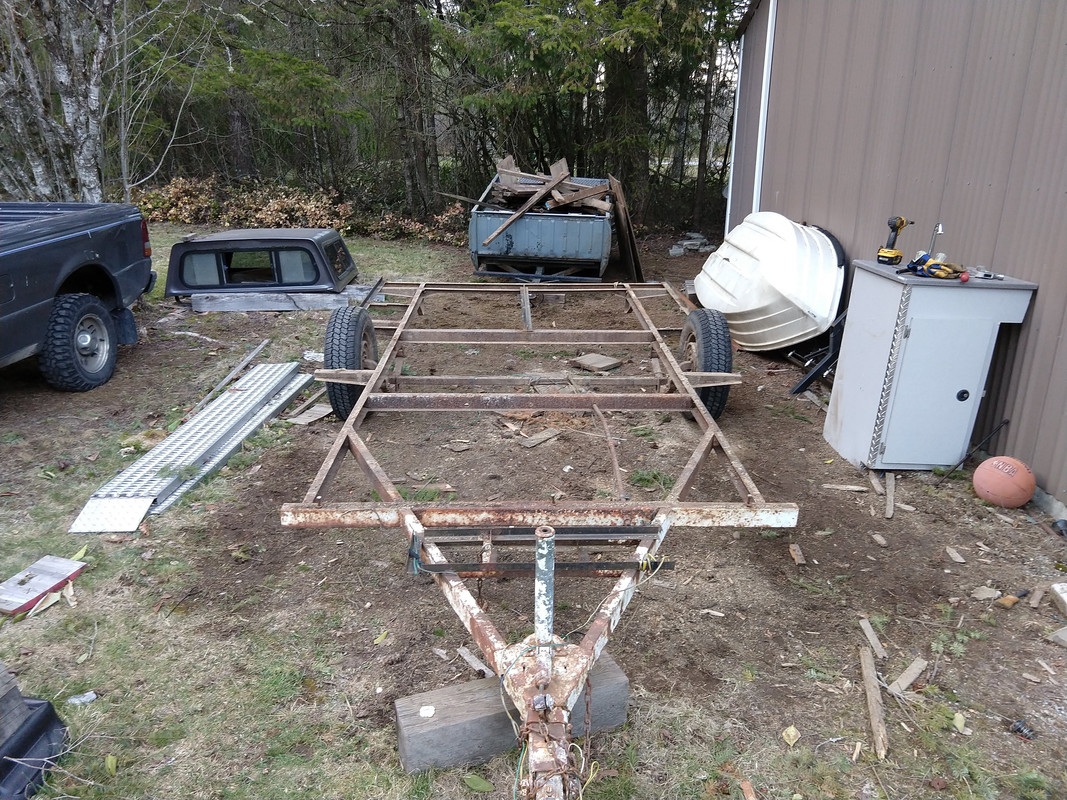 Anybody ever seen a hitch coupler like this? Surge brake? Stabilizer? Trailer has electric brakes...