Normally we use the table at the campground... but we typically pack a little roll up table in case there is no table at our campsite.
Here's our table set up...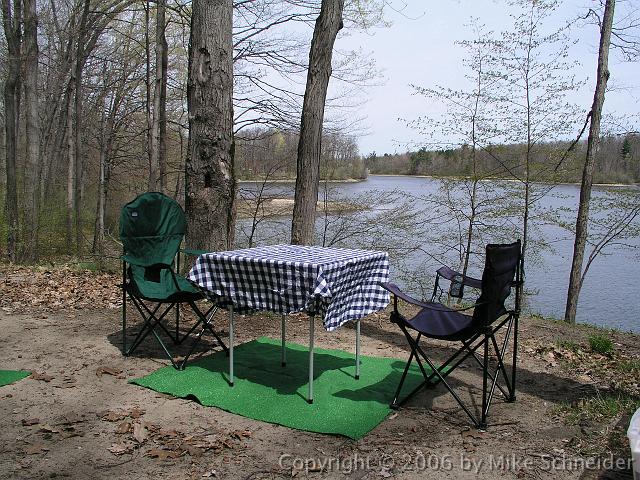 Unfortunately, you can't see much due to the table cloth... hold on, let me see if I can find something on the web...
Okay, the legs are different, but you get the idea...
Mike...