I have some experience with SketchUp and during my planning stages created a model for the Northern Tool 5x8 trailer. I made the original model based on the dimensions gathered from the web and this forum. Once I ordered the trailer and had it assembled I filled in the missing measurements and completed the model which I have uploaded here.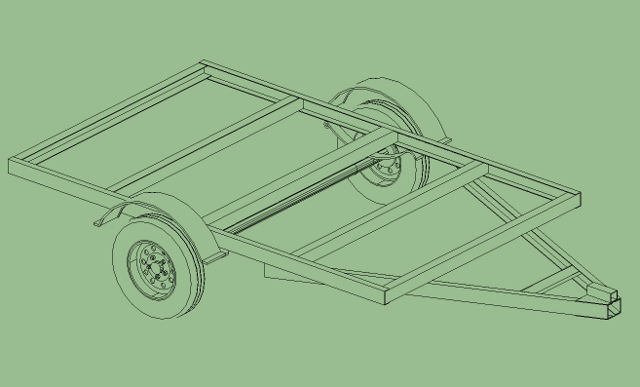 Almost everything should be correct. Trailer width, length, frame thickness, cross member placement, tongue length and width, wheel location, deck height (top and bottom), and about any other measurement you will need. The wheel style is not correct and there are a couple cosmetic differences, but all important dimensions should be dead on.
This model has been a big help to me in my design and I hope it does the same for some of you. Enjoy!
Cheers,
Ryan
P.S.
You will need a program called SketchUp in order to view/modify this model. As long as you are using it for personal use you can download it for free here:
http://sketchup.com/download
.