(I relocated this from the Build Journal).
I've decided on a 5x8 trailer with full-size 15" wheels. This should get the towing height close to my F150 without having to use a drop hitch. I've got a preliminary design going, but I already see some changes I need to update. I was going to build composite walls from 1/2" plywood, sandwiching 3/4" rigid foam, with a 1/8" interior skin. I would use 1x2" furring strips to stiffen the wall perimeters and internals (staples and glue). After some reading, I am thinking of substituting 1/4" plywood for the 3/4". The floor will stay 3/4" plywood.
I'm not too worried about aerodynamics, I figure the rear of my truck will have plenty of turbulent air to make any rounded corners a mute point. Camper and trailer should weigh around 850-900lb, so it should tow fine.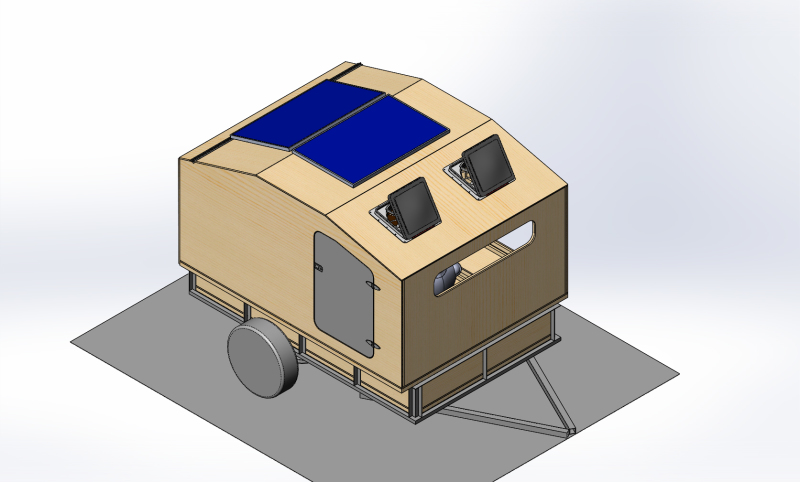 Isometric top view. I'll use two 14" ceiling vent fans, and mount my solar panels topside.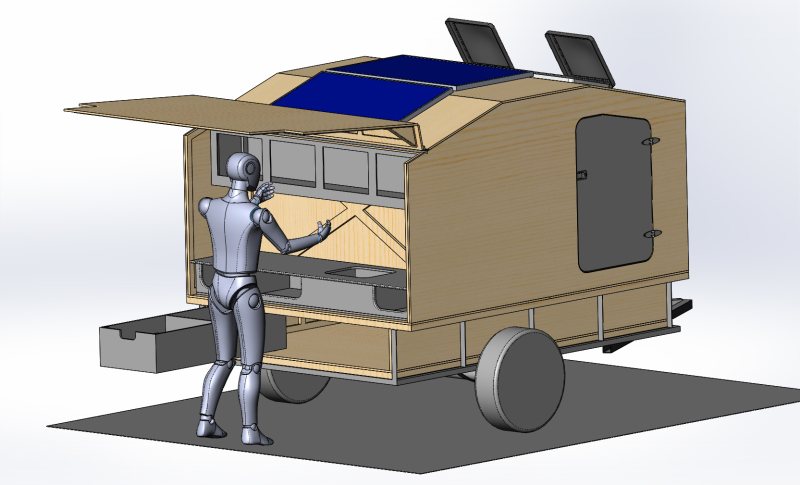 Galley will have a slide-out for easier access storage. I might change this around and add another slide-out for a cooler, or just secure it to the top of the counter. I need to add little 12v pump for running water. Still working out the details in this area.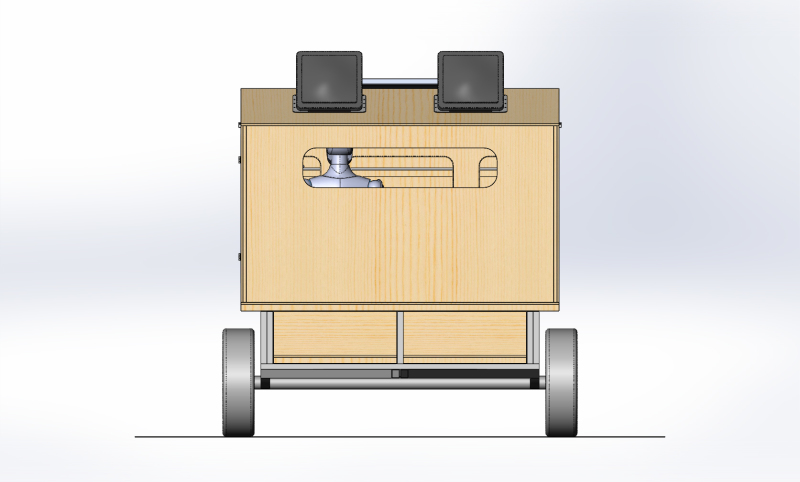 I'll relocate the fenders to the camper body, and will probably have to cut them down in width. I want to keep everything within an 81" width. I might also try fitting in a 3" PVC pipe for fishing pole storage on either side, under the camper body overhang.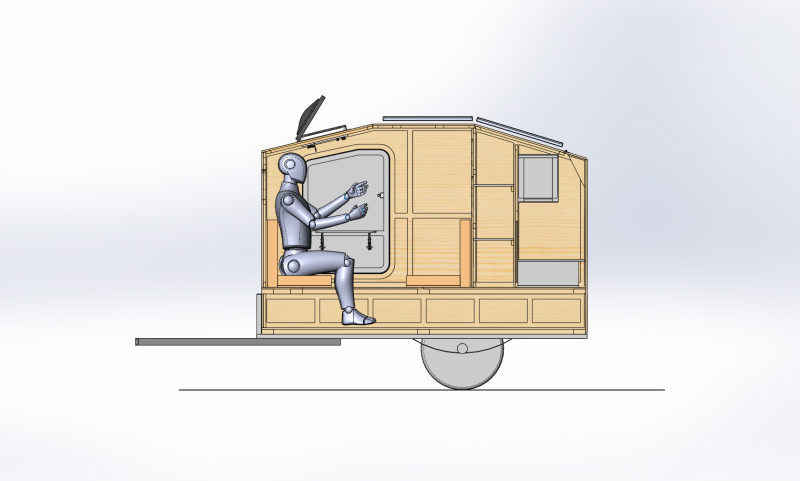 Building on a trailer with a 12" side rails affords me leg room to sit inside when the cushions are made up like couches. We are going to give ourselves 72" of horizontal space for sleeping, though I may push it to a standard 74", or just create a foot pocket for the extra length. By building on top of the trailer side rails, it also yields 36.5sqft of storage space. I'll also construct a sling/cot (material sewn between 2 closet dowels) for my 4yo that is easy to move when needed.
I searched this site trying to find a similar build (using a trailer with side rails), but I wasn't successful. If anyone can provide links, that would be great. I'm looking forward to any and all feedback! I'd like to solve most of my design issues prior to cutting any wood. I don't have a garage to build this in, so I am hoping I can pre-fab all the wall, floor, hatch, and roof panels first, then connect it to the trailer and store it under a tarp.
Thanks for looking.