I posted this in the construction section but this is probably a good question for this thread also.
I'm at the point of sanding and filling (and sanding some more...), next step is applying canvas.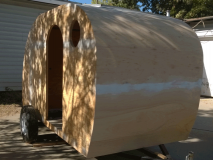 My question is if I should coat the whole thing with a poly mix before applying the canvas?
I'd like the extra waterproofing penetration the mix would give, but don't want to decrease the hold of the glue holding down the canvas.
Thx
LarryJ