I need to bend three sheets of 0.040 aluminum to make the roof for my rectangular camping trailer. The roofing brake I borrowed from a neighbor was not beefy enough to bend the sheets I have, because they are thicker than aluminum roofing material. So I called around to machine shops in the area to get an estimate for how much it would cost to make these three bends. Anyone want to guess how much I was quoted?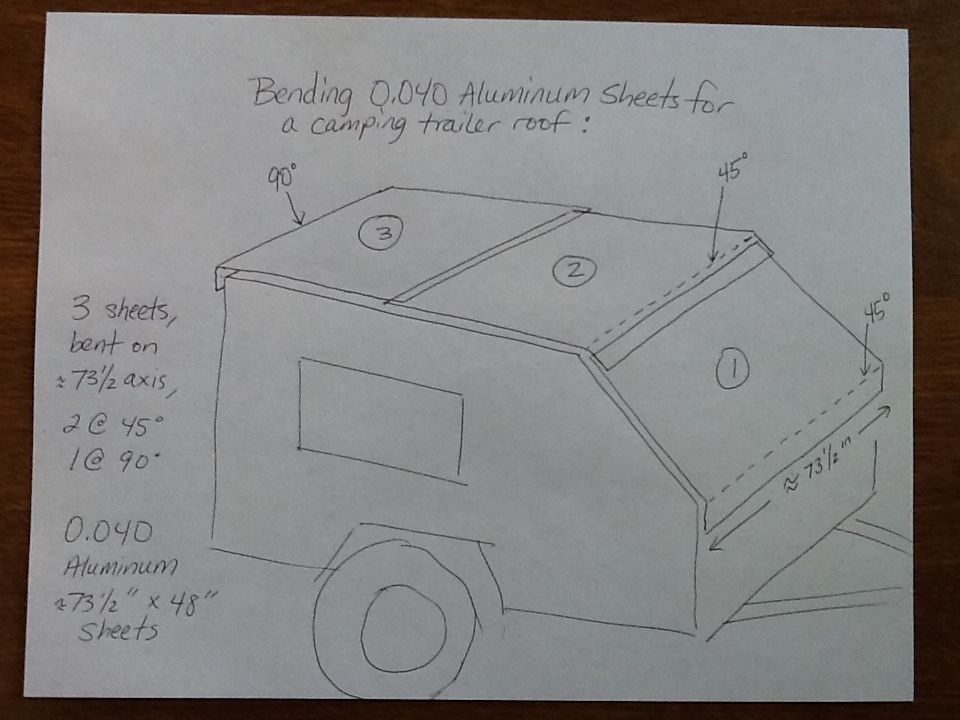 Here is a photo of the build so you can see it to scale.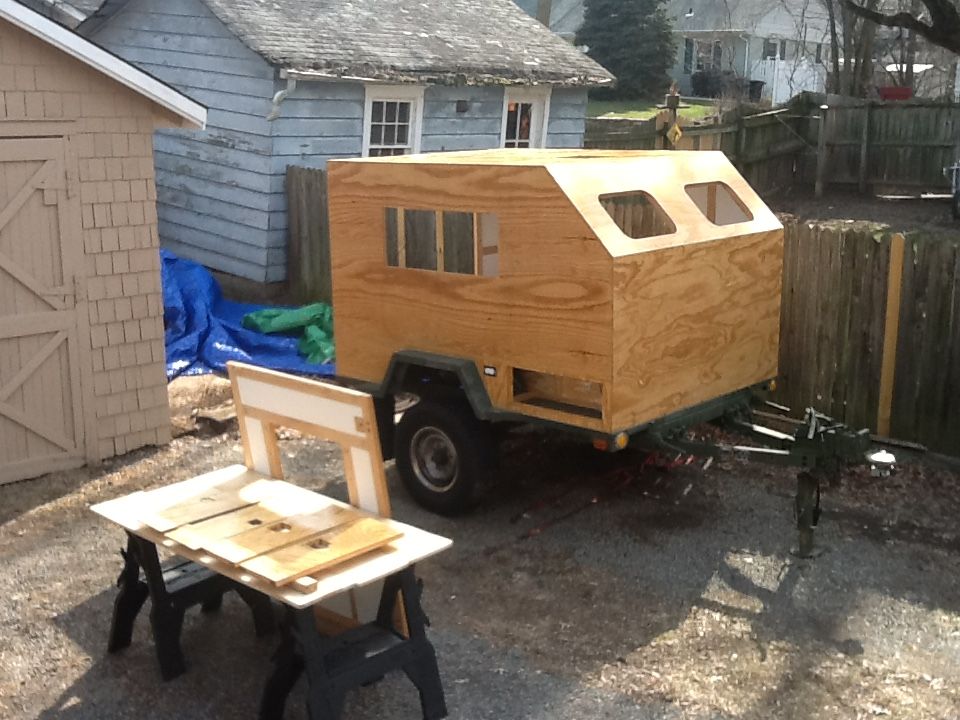 $50 a bend, for $150 total, plus tax. Does this sound crazy to anyone else? It's only 2 minutes in the bending machine for each bend. What is a reasonable price for this work? I am going to continue to call metal shops, in hope of getting a lower price quote.
In the meantime, does anyone have any suggestions for bending these sheets myself? I tried a rubber mallet on a piece of scrap and it doesn't look good at all. I can see how it would be easier to install sheet metal over a curved roof than a flat one like mine. Maybe I'll make my next build more aerodynamic. Thanks for your suggestions!