We're heading out to the Walk the Wind next week so I checked the tires on the Dodge. They're getting pretty worn so I've been looking at them more often then I normally would. I checked the air pressure a little while ago and they were fine. I'm glad I looked as this is what I found:
A trip to Discount and now I have a set of Michelin Agilis CrossClimate.

: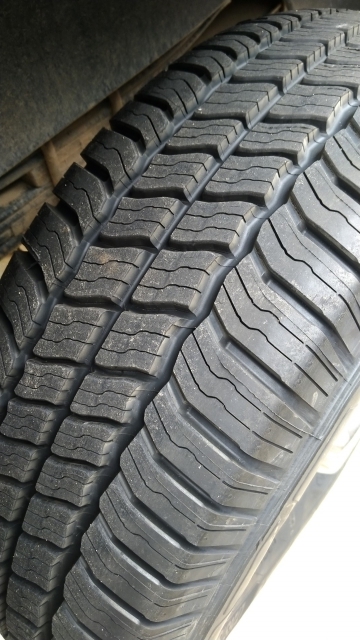 I've never seen tire damage like that, I must of ran over something that cut the tread up? The front tire on the same side was fine. The old tire is a Hancook, I got 50K miles out of them. That's the most I've ever got from tires on the Dodge...
Bruce