Or is it 5.0? New version today based on 3.0. Made room for a 1" aluminum gutter on top, plus I actually get more opening angle!

Side view, with gutter:
Full open. I get almost 90 degrees! I'll need to design in a stop.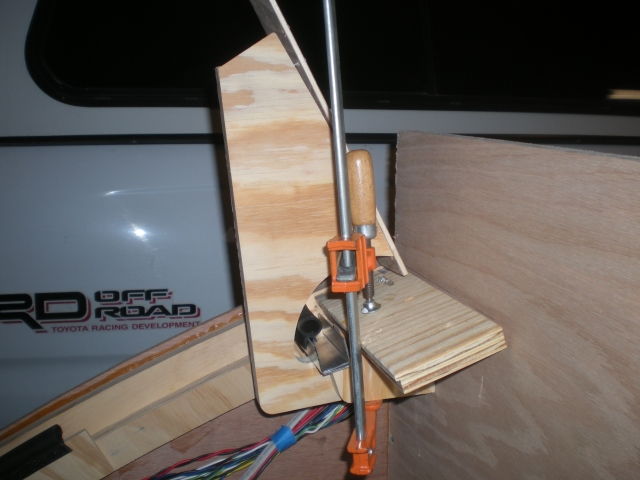 Here's the gutter peeking out right next to the side gutter: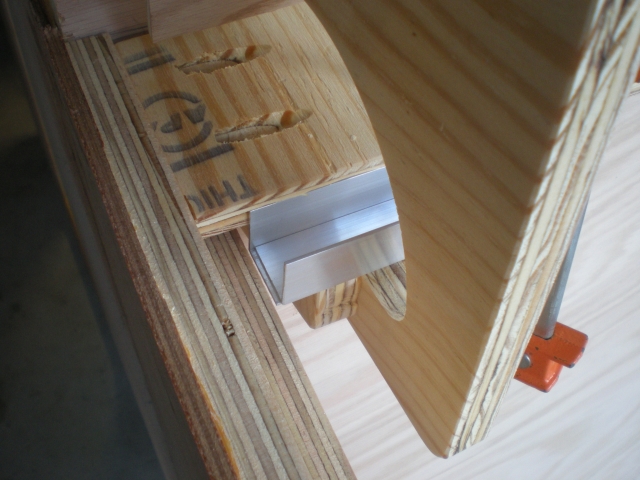 Excellent squish: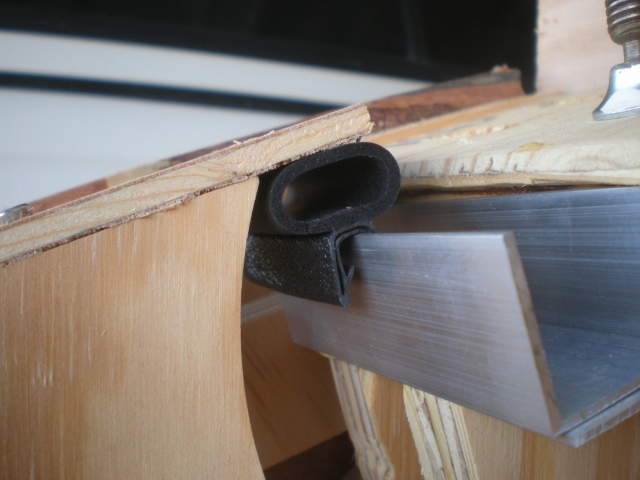 It needs a little more room in the throat: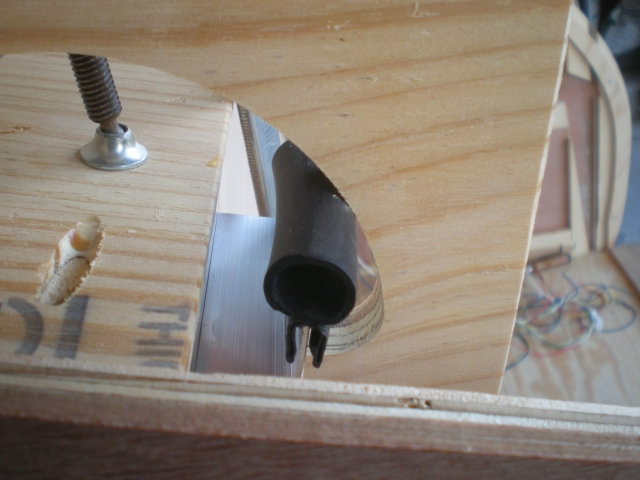 The gutter is improvised from 2 pieces of angle. 1x1x1/8" C-channel is what I want to use. Titebond doesn't seem to hold to aluminum.
This feels better than 4.1. We shall see.
Thanks for stopping by!