As I mentioned previously, the bottom of the floor needed to have recesses drilled in it at all the frames bolts. I picked up a set of forstner bits after work today, which gave my recesses a nice flat clean finish. After drilling them, I flipped the floor over and they all aligned perfectly!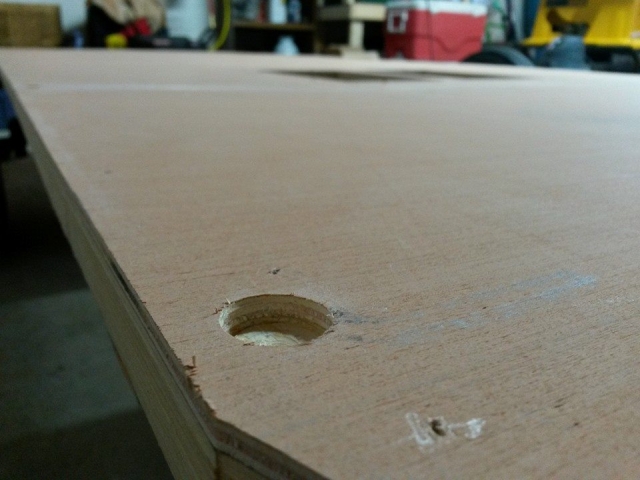 Also, because of the way the trailer kits fit together, skinny spacers needed to be cut to go on top of the crossmembers so the floor sits completely flat. I used the same 5.0mm (3/16") plywood underlayment that I'm using everywhere else.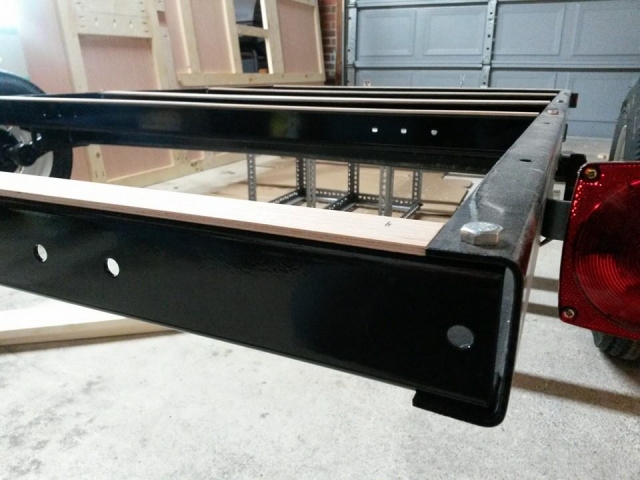 Once I got the floor fitted back in place, I worked on the rear section of the floor. Its hard to see whats going on here, but this is the angled bottom edge of the galley floor, where the hatch seals against. Better pictures to come.
And after the rear section of the floor was finished, I could move on to insulation!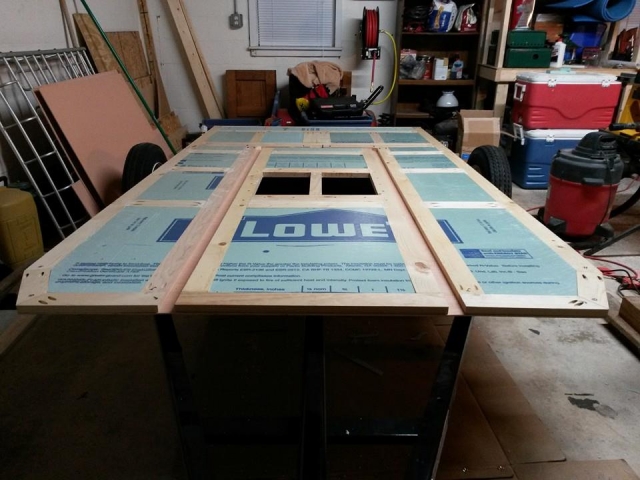 All thats left to do is skin the top, paint the underside with asphalt fence post paint, and then its onto the wall framing.