Things are starting to take shape!

Wandered back into the garage this evening and started assembly of the side walls. They got arranged to form the profile, and finally glued and screwed together. Only did one side tonight, but so far so good!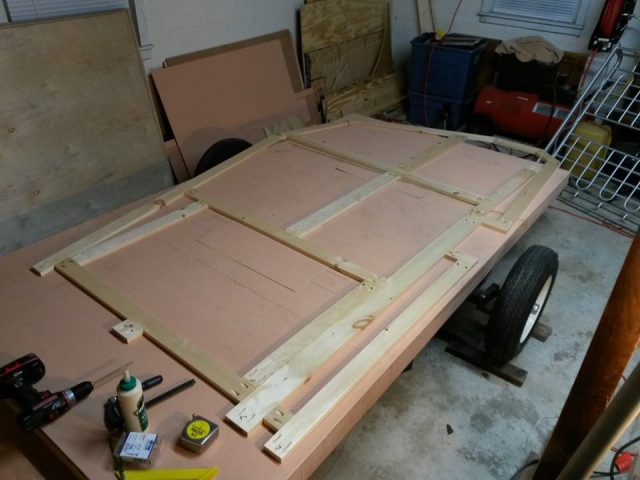 Clamped it into position to get an idea of its size...
Need to pick up a couple more sheets of insulation this week.