Brad:
I'm still stalking your hatch thread and noticed this:
"I'm shying away from wood due to my experience with the crappy 1/4 ply I cut out for the inner gutter walls. Both pieces have broken."
Yes, the reality of today's plywood. My local yard, all-but-in the middle of nowhere (three hours from a Lowe's/Home Depot), stocks
1/4" plywood subfloor
. He stocks it 'cause it's about $5 cheaper than 1/4" AC. I use it because it's much better. It's got a solid core. Both sides are sanded, and one side is something that I've been told is "Russian Birch." I don't know about the latter but it isn't Douglas Fir. It's made to survive moist environments, so the glue is exterior and my water bucket tests agree with that.
You might ask around, it's nice stuff. Here it is on the interior wall: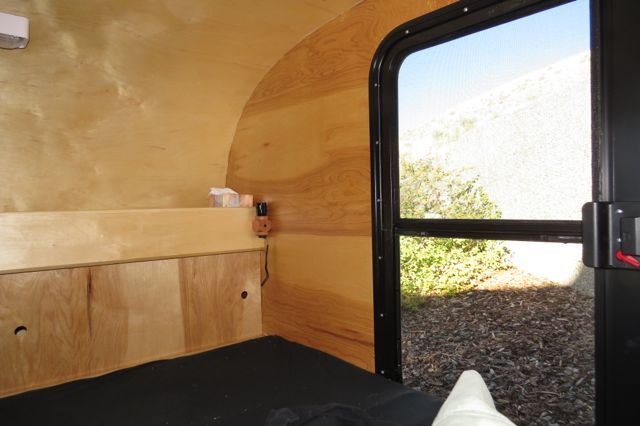 Tony