Don't be a hater. Propane can be cool if done with the proper vintage flair. I'm happy to add this one to my small collection of camping appliances.
My picker/Unimog buddy, Larry, picked up a Bernz-O-matic TX900 propane lantern for me at a yard sale. It looks to be in functioning condition and should light up once I tie on a mantle and find/modify a bottle to fit the bottle sleeve (seems that there have been some changes to the std 1 lb bottle over the years).
He gave $4 and I owe him a lunch.
It has the UL label.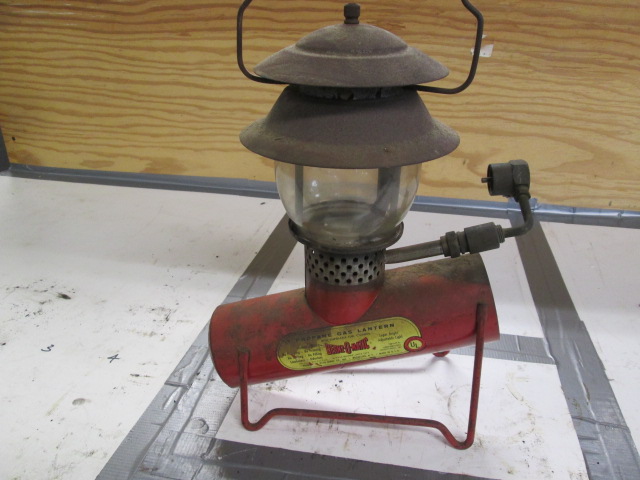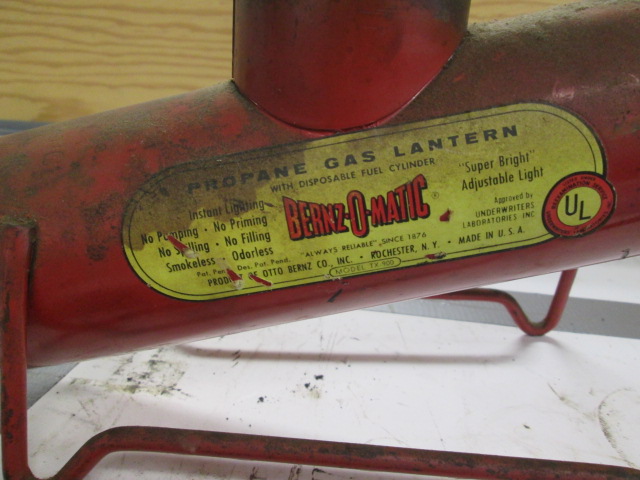 The handle/bail has an interesting two notch bend to it that I assume is to allow it to be hooked on either knock, so that it will hang level depending on how much fuel is left in the (missing) tank.
This is just an assumption on my part, but it makes sense based on the angle of the bottle sleeve.
It has what I assume is the original Pyrex globe, etched "PORTO Bernz-O-mactic LIGHT" on one side, and "PYREX MADE IN U.S.A." on the other.
Unfortunately, the globe is damaged with a big piece missing out of it.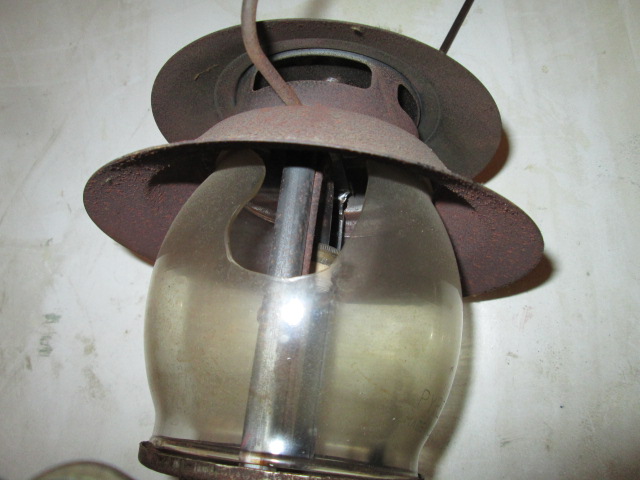 It looks like a 200A globe would fit it, if I can't find a genuine replacement for a reasonable price.
The valve is free to turn and the knurled compression nut that connects the valve assembly to the burner tube broke free with just slight holding force on the small wrench flats. The jet looked clear from what I could see; a pin hole of light passing thru in the dimming twilight of the loft.
Between the jet and the compression fitting is a high altitude throttling valve with roll stamped arrows and lettering that reads, "AT HIGH ALTITUDE ONLY OPEN THIS VALVE WIDE".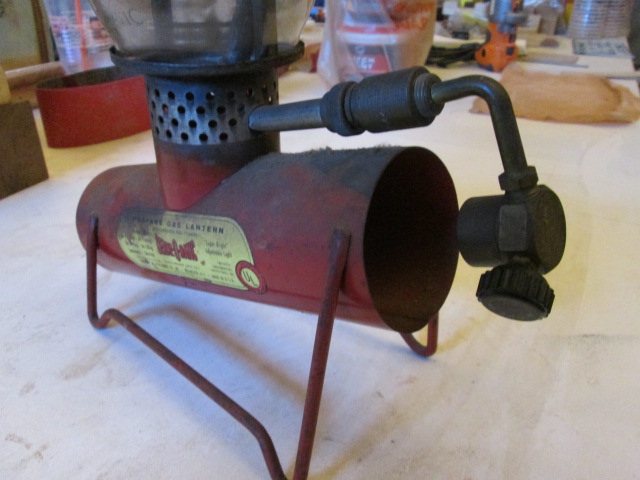 Looks like an August 1955 (8 55) date code to me.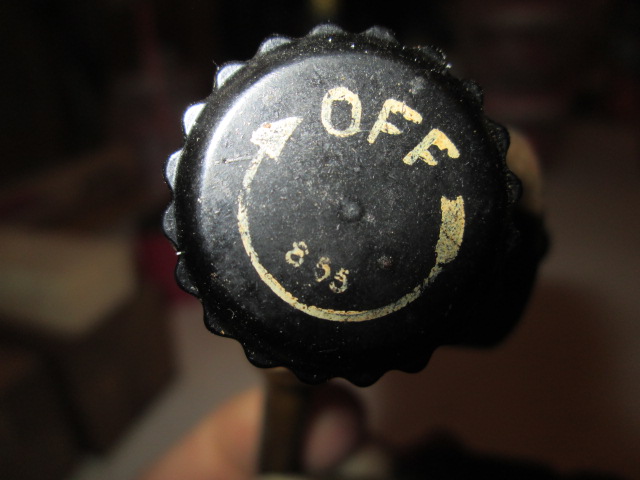 Roll stamped on the lower portion of the bottle sleeve is,
OTTO BERNZ CO. INC.
ROCHESTER N.Y.
Bernz-O-matic (in bow tie shaped tapered font)
ALWAYS RELIABLE
SINCE 1876
Condition is barn fresh with a coating of dust, some light surface rust and the typical patina one might expect from something that is 60 years old, but was made to last.