Hi all--
I've posted a few inquiries here and there while I gathered supplies and mulled things over, but now I'm ready to begin building for real!
Mr. Plectrudis & I want a teardrop because:
(1) His back rebels against sleeping on the ground
(2) We often seem to find ourselves camping in monsoons and sub-freezing arctic blasts (or the Texas equivalent). We need something that provides more protection from the elements than a thin, flimsy tent from Academy.
(3) We're frugal(ish) and like to take cheap vacations.
(4) We're plant nerds and like to go hiking and botanizing.
CRITERIA:
Has to be big enough for a queen-sized mattress and a back galley
Needs an air conditioner
Needs to be made more or less on the cheap (except for the AC)
We don't know how to weld, and while we're marginally handyish, we're no woodworkers--we need a plan that is kind to n00bs
Must be cute
THE GROUNDWORK:
I checked out tnttt's selection of free plans
http://www.angib.pwp.blueyonder.co.uk/teardrop/tear00.htm
, and while I was originally leaning toward the very cute (but not free) Cubbie, it didn't look like it was going to be long enough for a Q-sized mattress and a galley of any size. Also, it was not free. So I went with tnttt's Grumman instead, whose old-school futuristic curves are so adorably old-fashioned.
I downloaded the free version of SketchUp and followed Dan Lott's wonderful tutorials to design my trailer based on his SketchUp-ized Grumman plan.
http://tnttt.com/viewtopic.php?f=62&t=49302
. Note--I'd never done any kind of 3D modeling in my life. But during a week's convalescence with walking pneumonia, I learned everything I critically needed to know from Dan and made a go of it. My iteration has a 10-ft foundation, with an extra foot of length (& storage!) provided by the curved nose and tail.
Viola! The Little Ferdie!
(Named for Ferdinand J Lindheimer, pioneering Texas botanist and one of Mr P's personal heroes).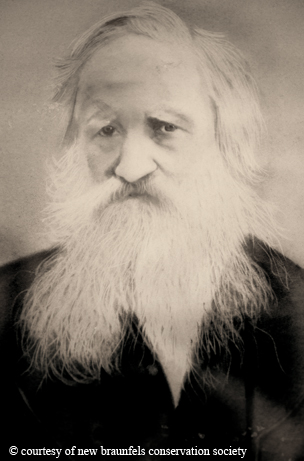 But how to get it from my computer onto a piece of paper? Professional printing is molto $$$$, so that was out. I finally shanghaied a friend into helping me (thanks, C!), and we used a projector at work to project the image onto a wall. I'd bought a big roll of 4' wide white paper from amazon (like the kind teachers use to decorate blackboards) and taped that to the wall. Then I traced the profile view of the design, making sure that it was blown up to fit within certain dimensions (4' tall, 10' base). Frankly, there was some distortion with this approach, as the projector can't project an 11-ft wide image. So we had to project it in pieces. But it ultimately fit within my size constraints, and I figure the critical thing is for my two sides to match each other--it doesn't matter so much that they don't match the Platonic Ideal of Grummanness. So there's probably a better way to do this. I just don't know what it is.
THE TOOLS
We have a few elderly, cheap power tools, plus a friend's mom was downsizing and put a whole garage-full of goodies on sale. So I snarfled some more key items, and now I think we've got the critical stuff, minus a few clamps--apparently one always needs more clamps:
circular saw
router
mitre saw
sawsall
scroll saw
cordless drill with regular and keyhole bits
orbital sander
belt sander
kreg jig
staple/brad gun
Some clamps
THE WORKSPACE
I build a basic workbench out of an old formica table, and Mr P installed some electric outlets in the garage
THE TEST
I really don't know if I can bring this project to fruition, as I definitely don't have the brain of a carpenter. (I have the brain of a liberal arts major. This will enable me to pick out some
lovely
textiles for furnishing the interior...)
So before I drop a pile of dead presidents on the trailer, I've set myself a test. If I pass the test, I'll take it as a sign that with enough baling wire and gorilla glue I can make something that won't fall apart on the road. If I fail the test, then for the safety of myself, my loved ones, and the general public, I should probably just scotchguard the tent and invest in a really nice air mattress and some waterproof blankets.
(cont).