I commiserated in a previous post about how much harder it is to install a wheel on a hub that uses lug bolts instead of lug nuts. Basically, you have to lift the entire wheel until you can get the first lug bolt threaded. This requires the use of both hands and both feet (at least for me it did). The consensus of that discussion was that a simple tool could be made from an old lug bolt to help hold the wheel in place while the other lug bolts are installed. I finally got around to making that tool and took a few pics as I went. This is my version of a wheel stud helper:
Instead of an old lug bolt, I bought a new 1/2-20 X 2.5" Grade 5 bolt from Lowes specialty fasteners for about $1.25.
I then sawed the hex head off.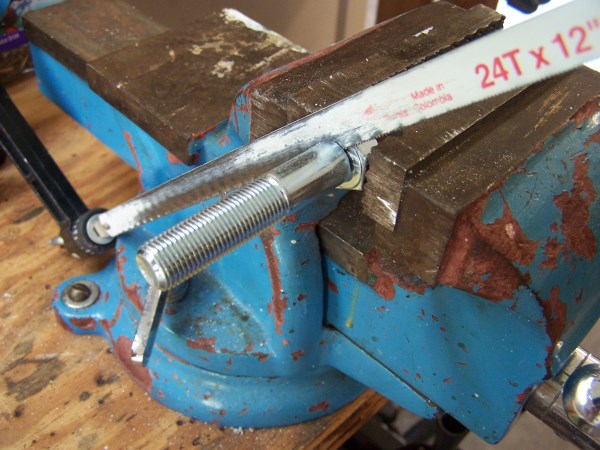 I smoothed out the sawed end with a hand file.
With my Dremel tool, I cut a slot for a flat screwdriver blade.
Tested it in one of my spare hubs and it drove all the way through with no problem.
My OCD caused me to add a little Teflon tape to the exposed portion of the threads just for the heck of it (probably a little overkill).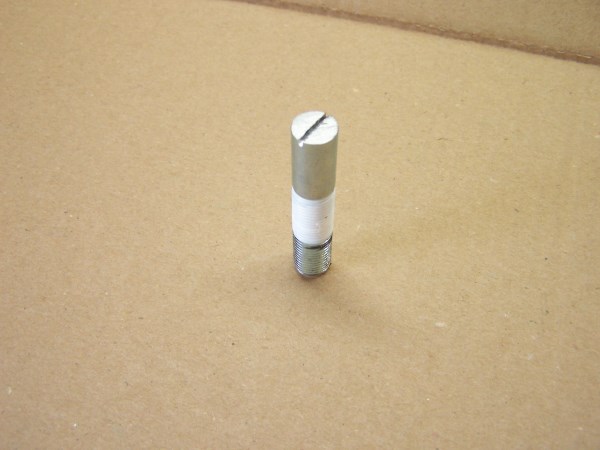 To use the helper stud, you simply screw it into one of the stud holes in the trailer hub and rotate it to top dead center. Hang the wheel on it in one of the holes and let the wheel settle into place. You should be able to easily insert the remaining lug bolts. After tightening all the other lug bolts, use a screwdriver to remove the stud helper and install the last lug bolt in its place. I didn't try it on my trailer wheels but I laid it in the spare and this is what it looked like in the hole.
All done and now it's sitting in my trailer tool box to be used the next time I have to change a tire.