I meant to start this build thread right when I started construction but I didn't get around to it so this post is going to be long.
I compete with my dogs in agility and flyball. So I need the ability to travel with them without the expense of hotels. I looked into buying a comercial RV and quickly realized that there was nothing availible that would suit all of my needs. Some how I stumble on this forum and saw Steve's Puffin. I think his camper is much cooler than anything you could buy so I decided to build my own.
Here are some sketches of the floor plan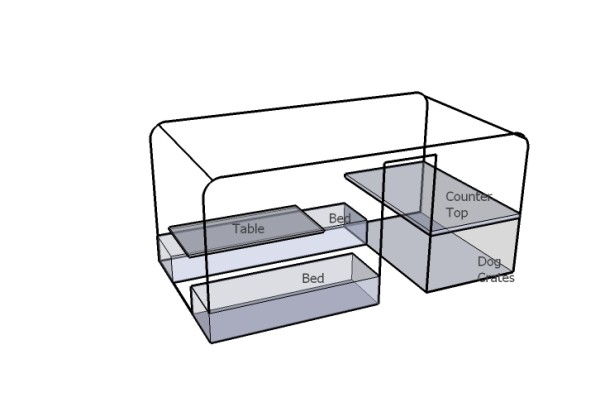 I started out with a 1979 Starcraft pop-up camper that I only paid $50 for. When I was done stripping it down, I took the aluminum to a scrap metal place and got $53 for it.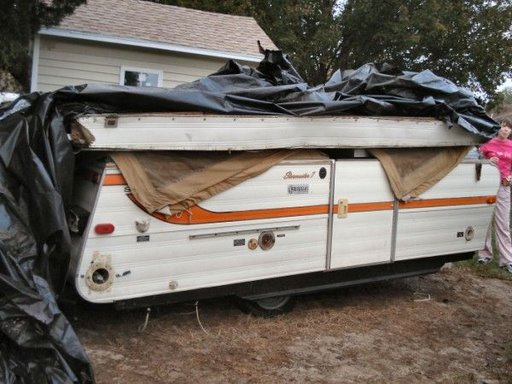 Here's what it looked like once the demo was done. The frame is 6'3 by 10'7".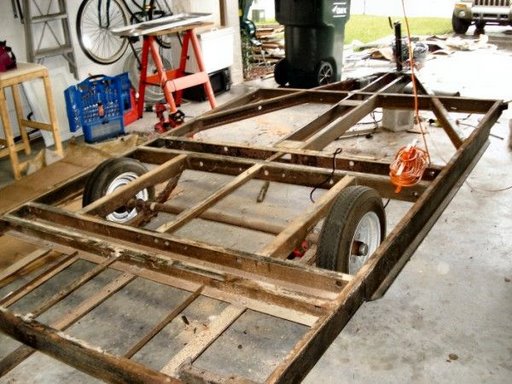 I added some extra supports in the frame because I didn't want any type of subfloor in order to keep the over all height down.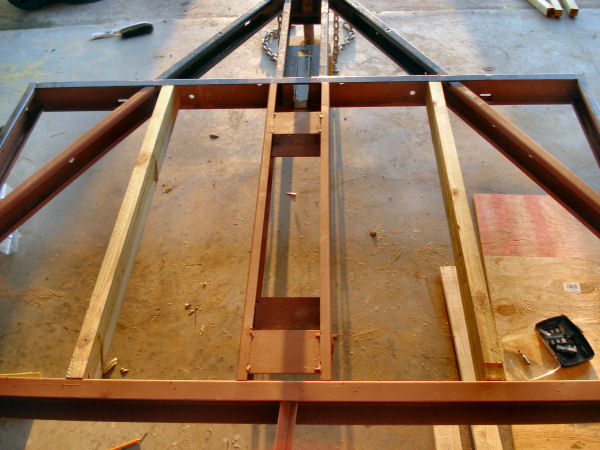 The floor is 1/2 ply screwed directly into the frame just like the original floor. There are 3 sections butt jointed together over the cross memebers of the frame. I put 3M Marine sealant in between the joints.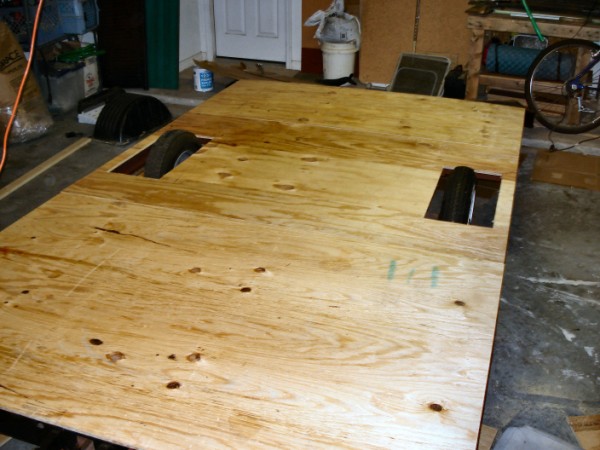 I attached a 2X2 cleat along the floor. This is what will attach the walls to the floor. The walls will overhang the floor 4 inches to cover the frame.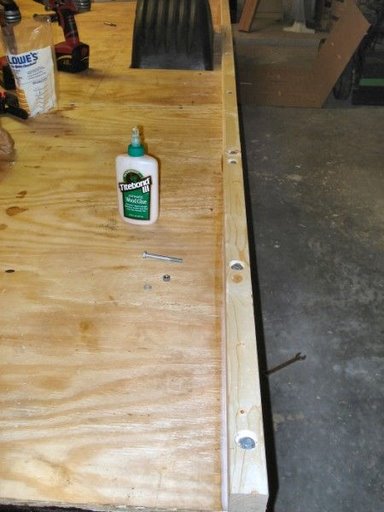 In order to get the maximum height and still fit in my garage, I made a cardboard wall and cut out the profile while the trailer was in the garage entrance.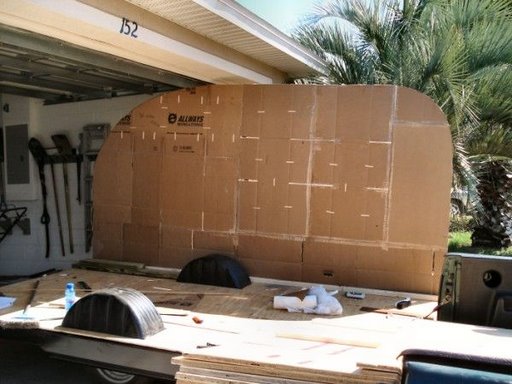 Then I laid the cardboard over 3 pieces of 5/8 ply and traced it on.
The framing pieces on the sides are 1X2s. The pieces in the middle over the joints are 1X3s. The curved pieces are cut from the 5/8 ply.
After boths walls were done, I stood them up and sanded them until they matched each other.
That's it for now, next step is attaching the walls.