I joined this group about a year ago (Apr 07) with hopes of starting some kind of build, but alas...life happened (you know, finances, family stuff, etc) and some things just have to get put on the back burner

......but I'm determined to do
something
!! So, I got this old pop-up frame from this guy for next to nothing because, well, that's what it was....next to nothing: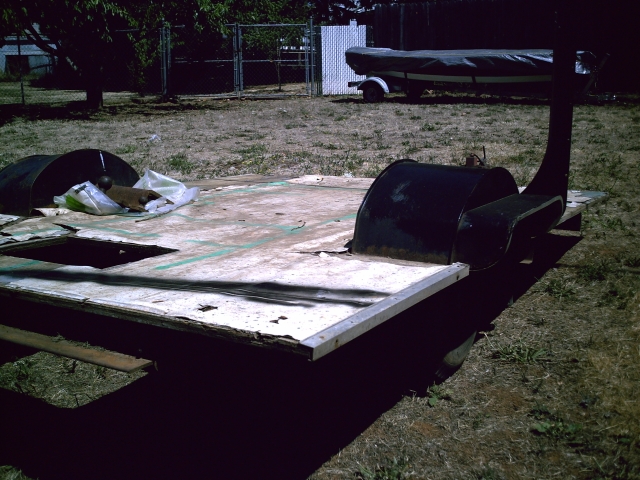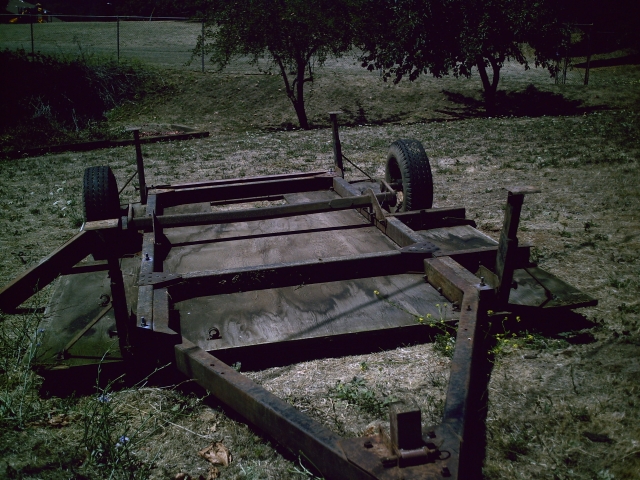 The thing sat in my back yard since last September
I've been working at it for the last two months and I finished the frame tonight:
The torsion axle is rated at 1500# but I want to try and build as light as I can what with gas prices, well, you know.....
Here's what I'm thinking....there's stuff in these pics that may or may not make the final cut, but this is the basic shape and idea: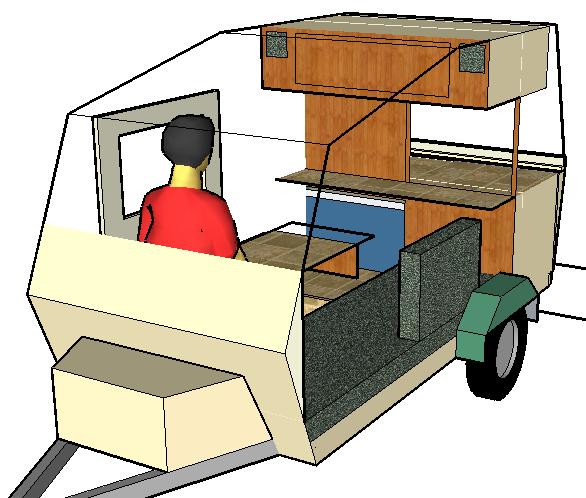 There are sooo many good ideas on this forum, I find it hard to make final decisions about everything right away, so I've decided to begin something and sort of see what develops

I'm hoping I can make some moderate progress this summer so I won't have to go back in 'hiding' for a year.
Best regards,
Richard