Here is an alternative profile for the generic trailer - it's loosely modelled on the original 'Trailer for Two' profile, so it's called the 'Generic for Two'.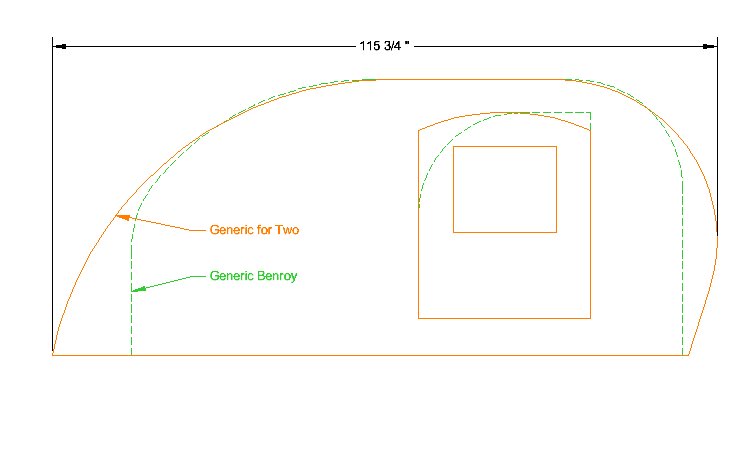 The Generic Benroy profile is dotted in green for comparison.
The 'Generic for Two' is a bit less box-like than the Generic Benroy, has a body about 9 1/2 feet long, but doesn't have a huge amount more space, though the base of the galley is quite a bit deeper.
It's really an appearance thing - pick whichever you like to look of.
The extra length in the body does not mean that 4x10ft sheets of ply are needed - a simple butt-strap joint in the sides is perfectly acceptable.
Andrew