I've been toying with the idea of a Grasshopper profile in an 8' length. I find the profile suits Jeeps well and it seems there is a bit more storage available over what a traditional 8' tear profile offers.
I'm still learning to work with Sketch-Up so most of the dimensions are out a bit and interior elements are bleeding through the exterior wall, but it should give a basic sense of size and what I am shooting for.
I do have a full size Benroy profile template cut, but still find myself leaning towards the GH profile. As a first build I don't think I am ready to be creating oversized ply sheets (ala Steve Frederick). Sticking to 8' only has me giving up some things I consider 'nice to have' vs need to have as well as keeping the budget reasonable.
Anyhow, I would appreciate any feedback or insight anyone has to offer up, it's still too cold up here for sawdust, but as soon as spring arrives I want to begin a build of some sort.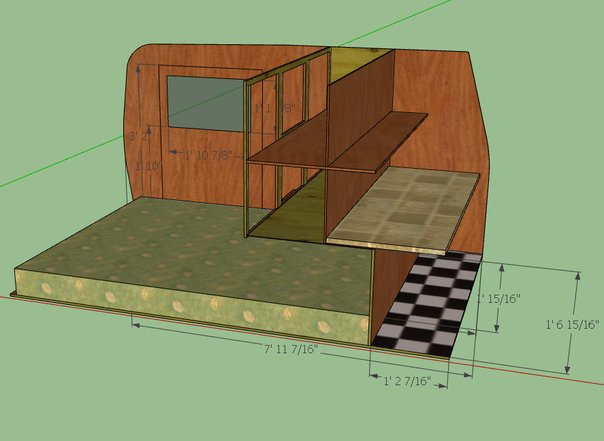 Thanks in advance,
Burke