I originally started my build thread in the General Discussion section and have since decided to move it here.
(Posted: Sat May 02, 2009 6:03 pm)
I finally decided to build myself a trailer. I'm jumping in with both feet and building a Winter Warrior inspired ttt!

Here is the basic plan.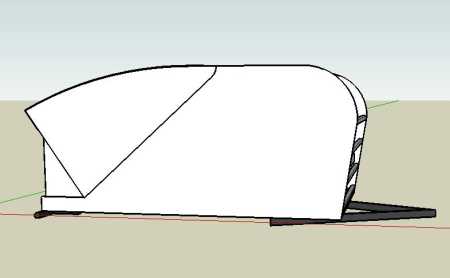 Friday was a good day.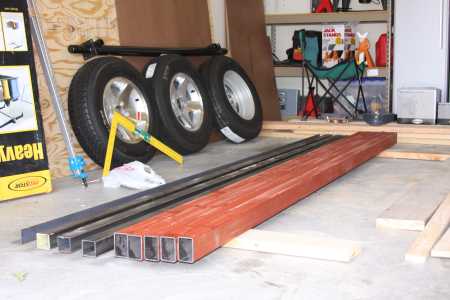 Saturday was even better.
(Posted: Sun May 03, 2009 7:09 pm)
After a LOT of measuring and double checking and measuring again and triple checking today. Once I was satisfied, I finally went ahead and burned the tongue onto the box.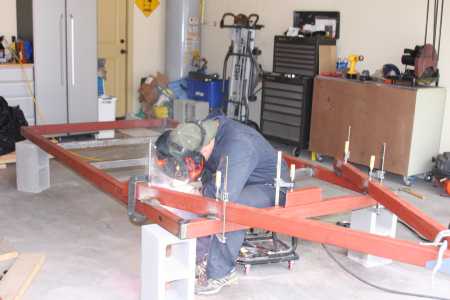 The axle went on pretty fast. I spent so much time getting the frame square that it was pretty easy to get it lined up.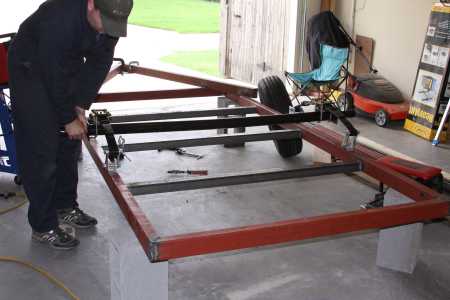 Boss is happy, so I'm happy.
I sure do like the alloys. Not bad for $86/each. Tire included!
I'll probably spend the rest of the week finishing up a lot of little details on the frame. I've got to weld on tabs for bolting the body to the frame. I've also got to get my stabilizer jacks and wire looms in place. After that, a little paint and I'll get started on the floor.
(Posted: Mon May 04, 2009 9:05 pm)
I managed to get my stabilizers mounted this evening. I made some brackets out of 2x3 box. I cut the box in half to make u-shaped 2x1.5 brackets.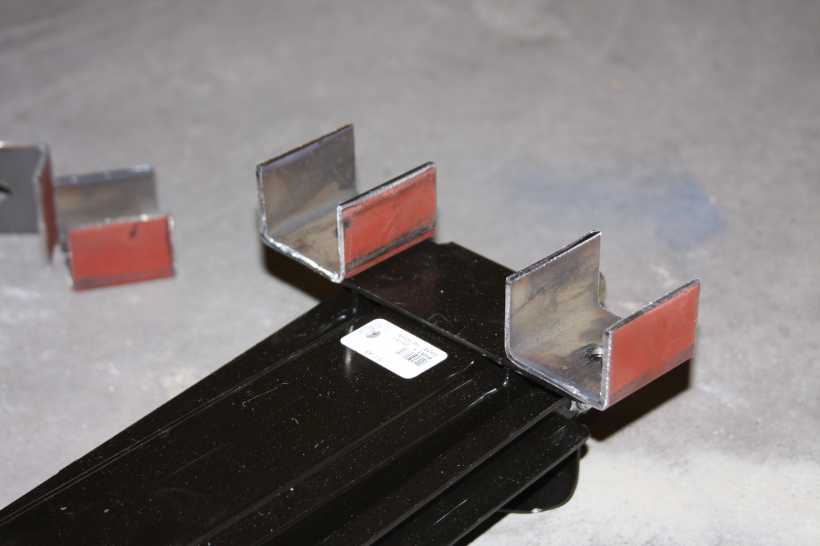 They fit better than I expected...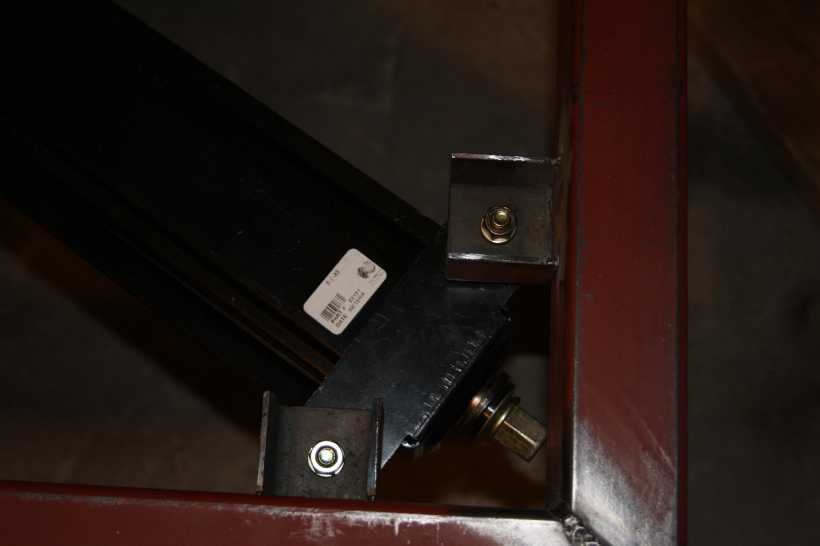 I had to make the forward mounting brackets out of full 2x3 box. The 2x2 cross member isn't tall enough to properly attach the stabilizer without getting creative. I attached the 2x3 box flush with the top of the 2x2 crossmember.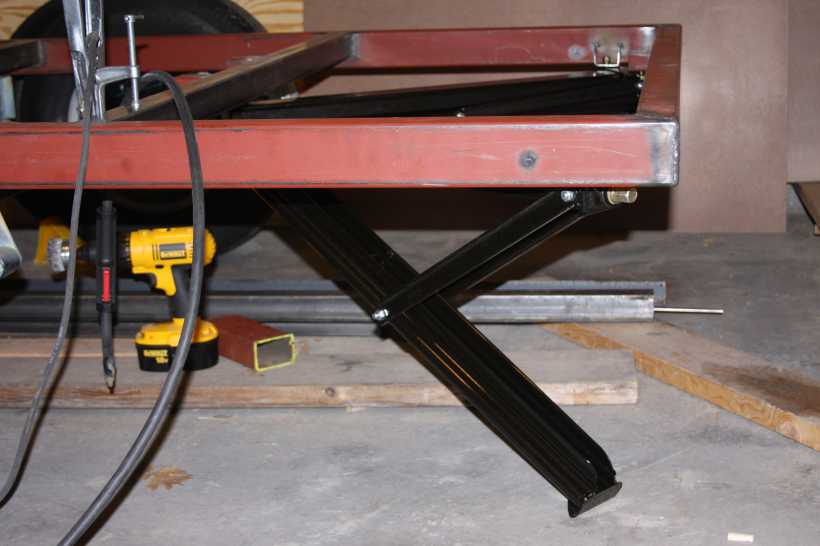 On to mounting points and/or gussets...
(Posted: Thu May 07, 2009 6:10 am)
I put my wife to work cutting angle iron with the chop saw. She said she wanted to help...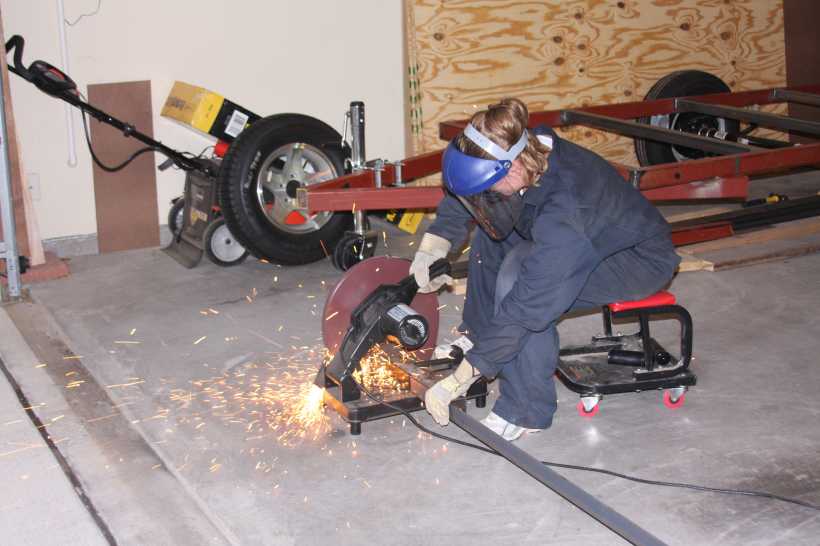 (Posted: Thu May 07, 2009 8:54 pm)
Tonight we got all of the body mounting brackets welded onto the frame. It turned out to be a lot more welding than I thought.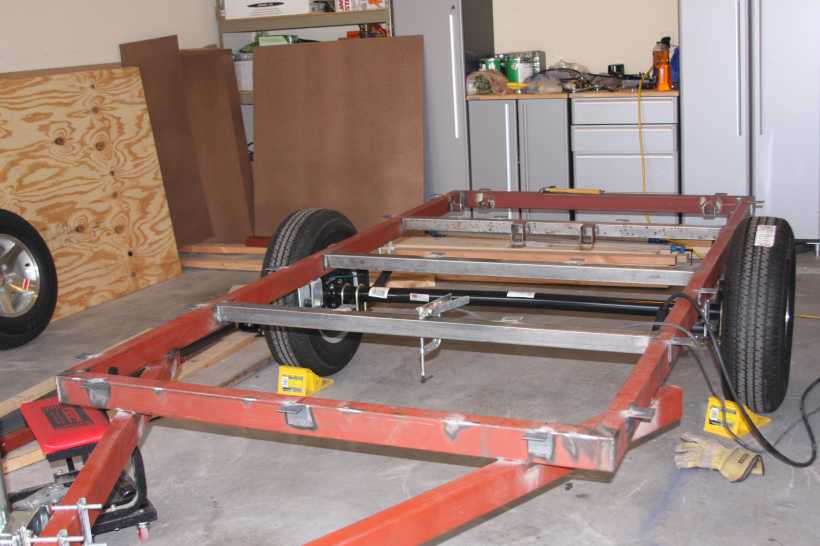 As soon as my coupler arrives, I'll weld it on, and the frame will be ready for paint. I'll probably get started on the floor before it arrives.
(Posted: Sat May 09, 2009 9:44 pm)
The frame is nearly complete and was desparately in need of paint. We decided to use Rustoleum Hammered finish black paint.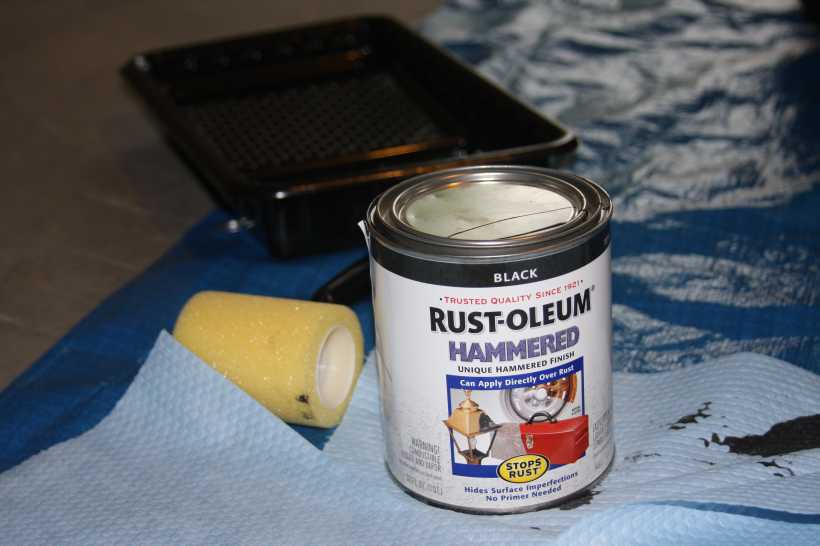 I REALLY don't like painting so my wife did all the hard work and painted the entire frame herself. I think she did an awesome job.
Boss approves...
While the paint was drying we got to work on the floor. My wife wanted to try the router. Here she is routing a lap joint for the floor panels. We will load this joint up with glue and support it underneath with a nailer.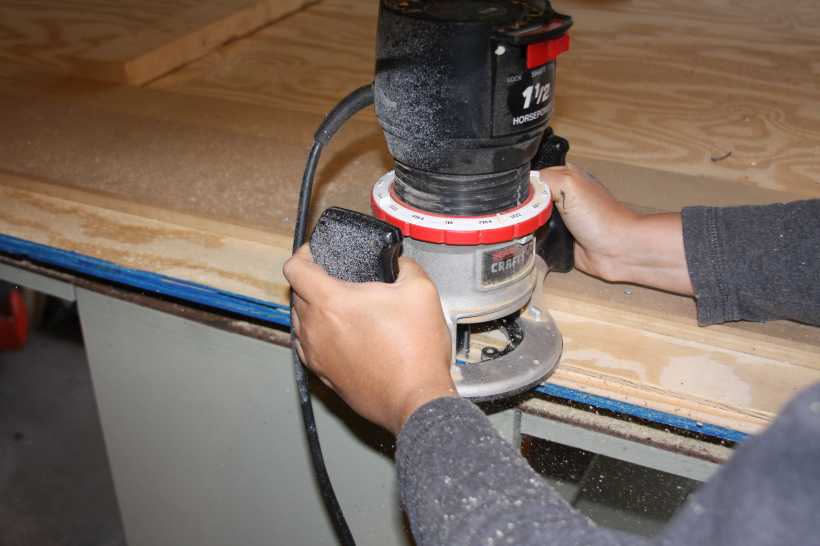 It's not done but I think the floor is looking good!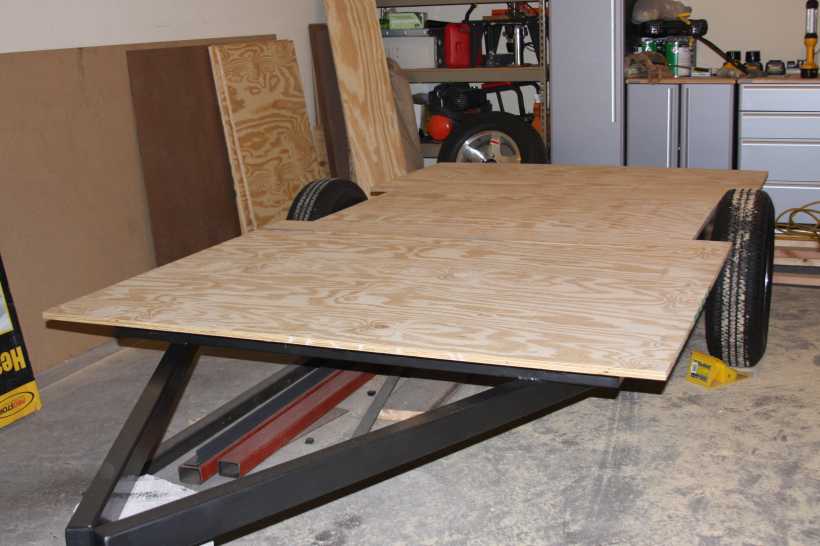 (Posted: Sun May 10, 2009 9:32 pm)
The floor has been completely glued and screwed together. Tomorrow I'll seal the floor so I can flip it right side up and permanently bolt it to the frame.
I didn't need to but I used my planer and jointer to make nice smooth boards.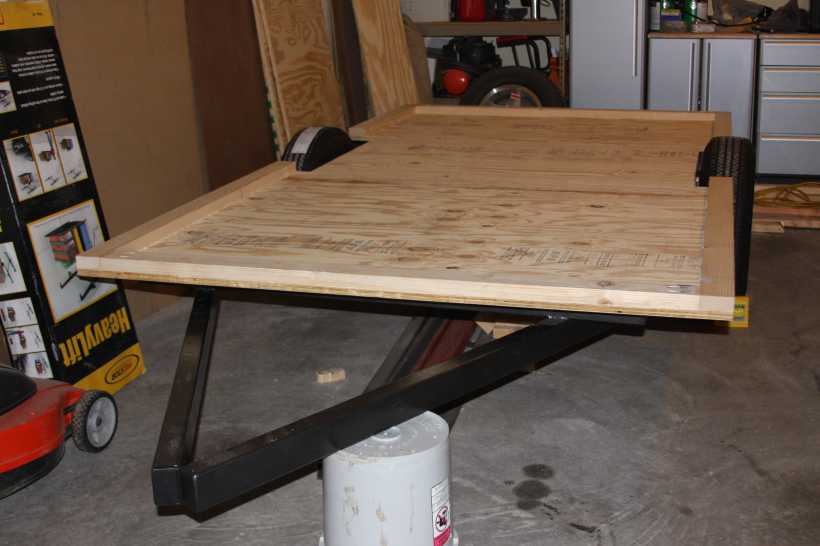 (Posted: Mon May 11, 2009 8:42 pm)
The floor has been sealed. The roof sealer is some nasty sticky stuff but it was kind of fun slopping it all over the bottom side of the floor. We masked off the edges so we didn't get any sealer where the walls are going to attach to the floor.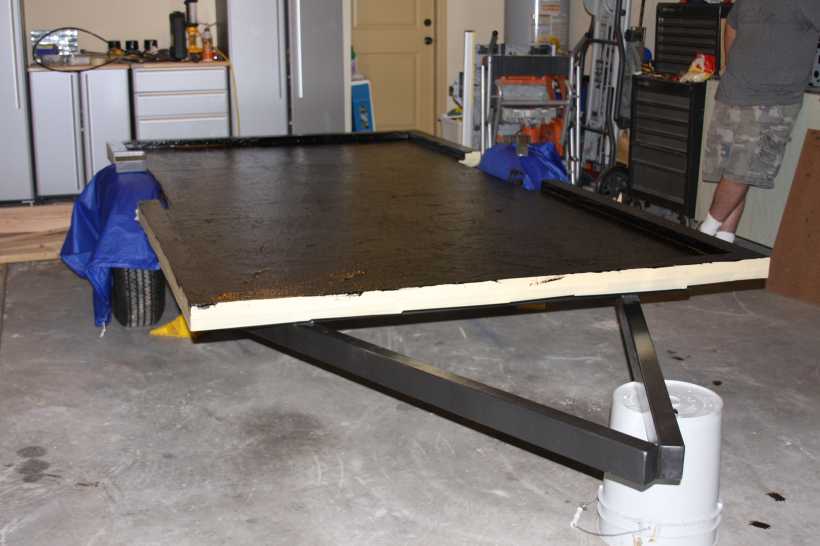 After the sealer dries, which will probably take a few days, I'll flip the floor over and bolt it down.
Hopefully it won't be long before I have the walls going up.

(Posted: Sun May 17, 2009 9:04 pm)
It took most of this past week for the floor to dry. Now that it's dry, we were able to flip the floor over and bolt it down.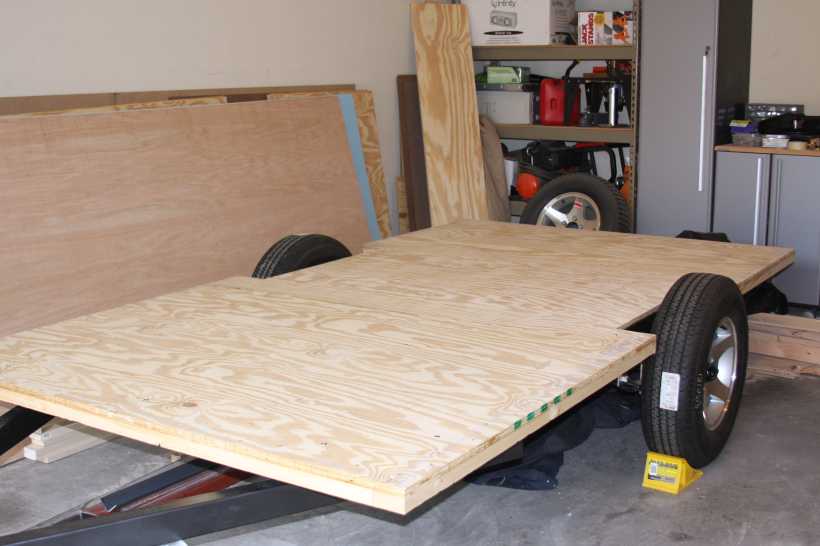 I started working on the walls - You will probably notice that they are thick!
The wall construction is coming along... As heavy as the wall contruction is, it's surprisingly light weight.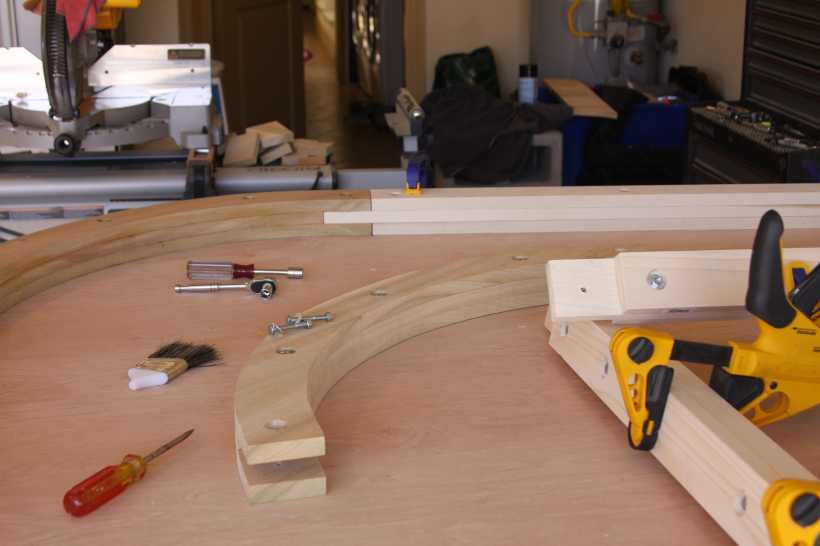 I also got the wheel wells built.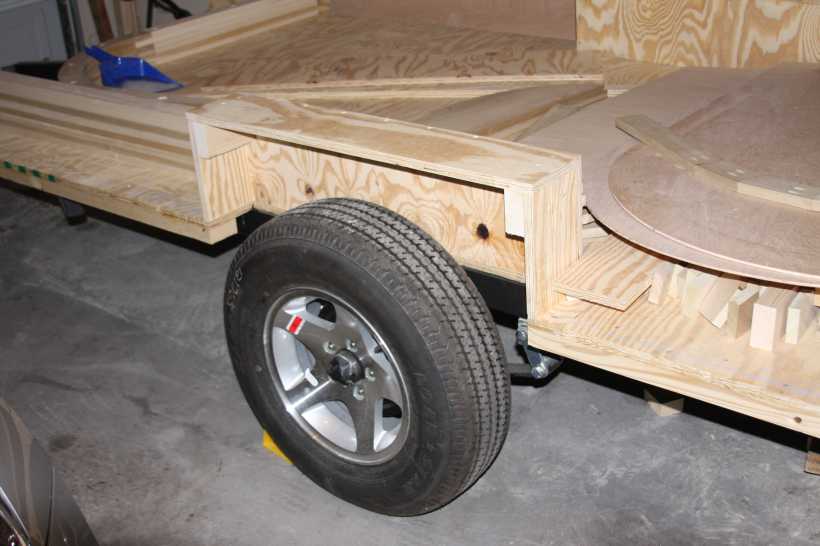 I can't wait to get the wall going up...