Thanks to everyone here for all of the tips.
This is my documentation of my first build so don't give me any slack. If I mess something up I want to know about it.
I started this build with an old beat up trailer that I had laying around. It was a bolt together type of trailer so I welded up most of it to make it more solid.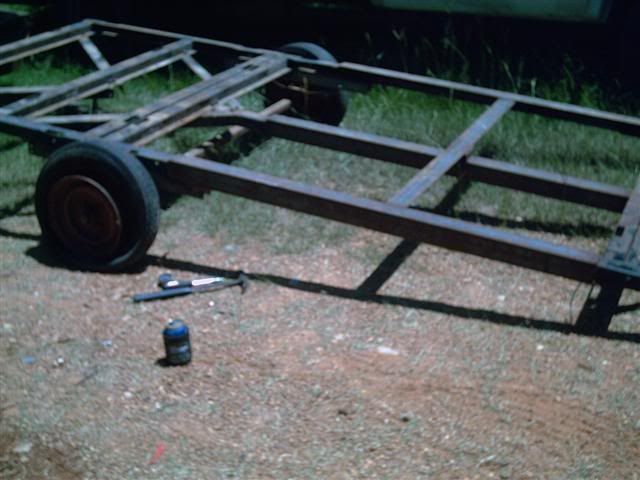 I also wanted 15" tires with Chevy rims, so the little 4 hole axle had to go.
I used some old front disks from a full sized chevy, a scrap piece of pipe, and some spindles from the farm supply.
So far I'm out $31.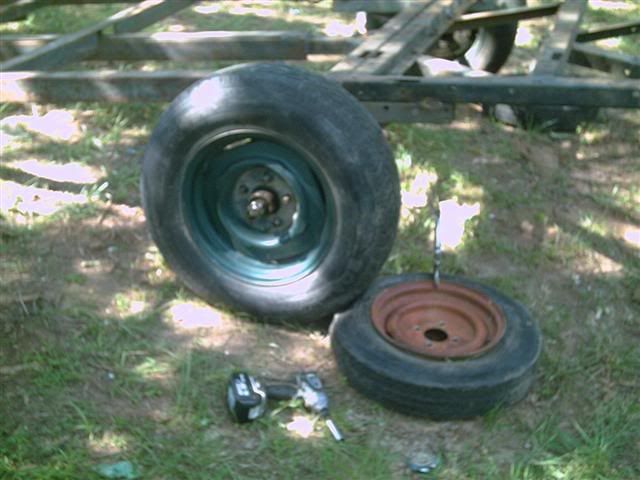 Here's where things start to differ from what you guys have done.
1 I'm cheap
2 I'm no good working with wood. If I screw up a cut on metal, I can put it back together. I'm more confident with metal.
3 I own a garage door business, and have lots of damaged doors laying around that would normally go to the scrap bin.
4 I'm cheap
I grabbed 3 sections from the warehouse to start the build. (2) 10'x21" sections, and (1) 10'x18" section.
These things are polystyrene on the inside, 25ga steel on the front and back, and insulated to an R value of 10.25.
A candle should keep this thing warm during bow season.
I then grabbed an old toolbox from one of my worktrucks that had been wrecked. This should house my batteries, inverter, chairs, and other odds 'n ends. Coupled with the appliances and water tank from my old (deceased) cabover hunting camper (little mud bug by the bayou II) May she rest in peace.
I figured it was a good start for day one and retired for a Miller Lite.