Posted: Mon May 05, 2008 5:34 am
Ok, after almost a year of posting with no tear, and shopping for the perfect starting point, I think I'm finally ready to start my build!
I "over bought" as far as the length, but too much is better than not enough.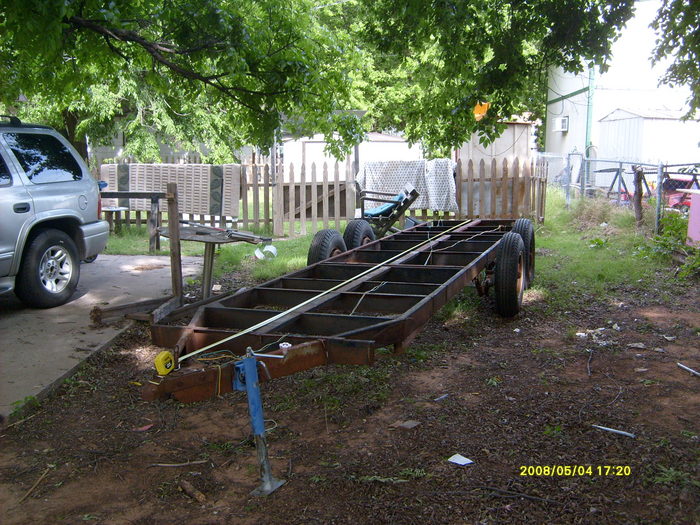 I've got plenty of "chopping room"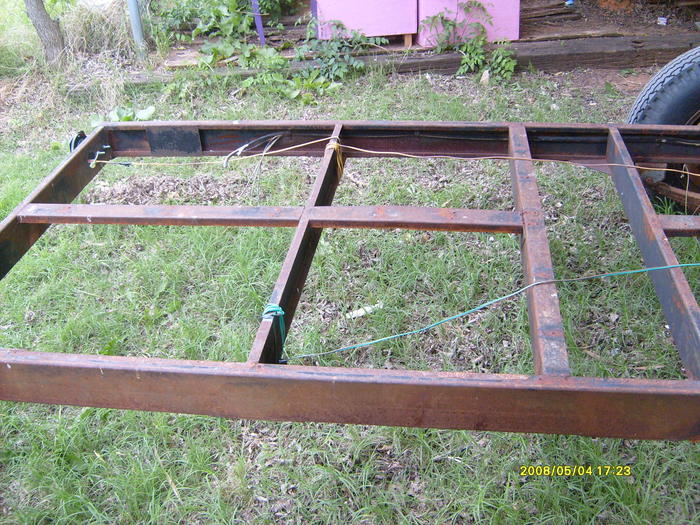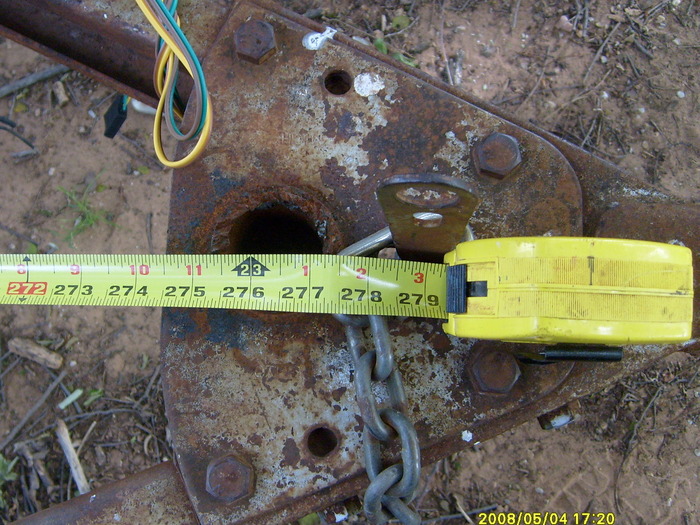 I should be able to move the axles after the chop, kind of want to keep the tandems for a different look. Thoughts any one?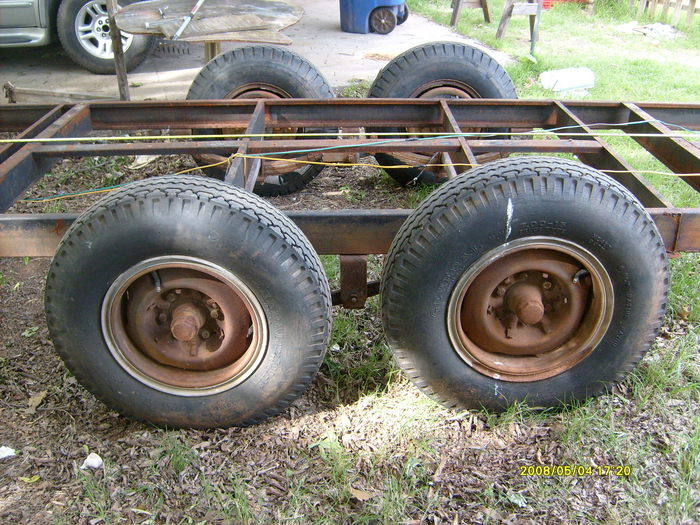 What do you guys think I should do about these brakes, and I wonder how hard it will be to replace these wheels?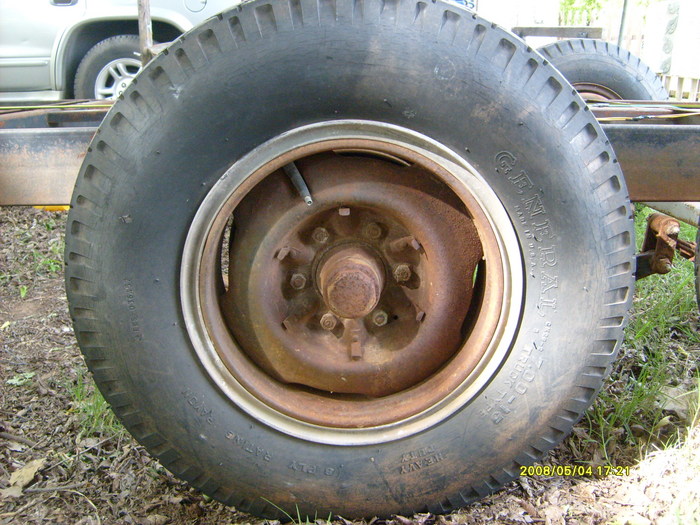 Well, there it is. My stimulus check actually stayed in America for my part cause $300 of it went to this guy for the trailer, some more went to the Bass Pro Shop in Oklahoma City, a fair chuck went to Joe's Crab Shack, and some more will go to McCoy's Lumber Yard today after work.