Well here we go folks. I finally decided to share my design. I have a trailer frame that I got for free that is almost perfect for my build. I have started making modifications to the frame and buying a few parts, so I guess there is no turning back.
My design is a cross between the 2+2 and the Campster from the design library. I also got inspiration from Doug's trolley top designs and Steve's Rondack Lodge.
I designed this trailer for my family of 4. I have 2 young children, but I wanted the bunks to be large enough to sleep a full size adult if needed. There will be a pull-out potty located in the cabinet between the bunks and the full size bed. I decided to make the full size bed permanent and not make up into a dinette. I will have drawers under the bed for storage. Along with the drop floor there will also be a storage compartment under the front bottom bunk for a spare tire and a few other items that are not often used. The design is not complete, but it is a good starting point. I am open to all suggestions and improvements, so let me know what you think.
Here is the free trailer frame:
And here is my design: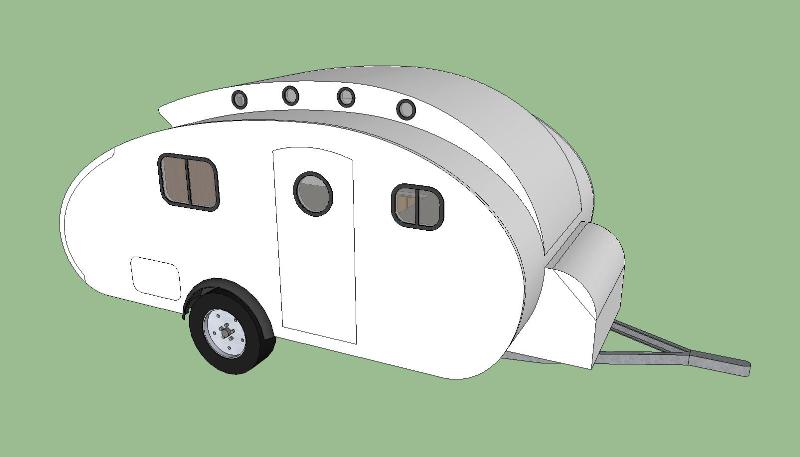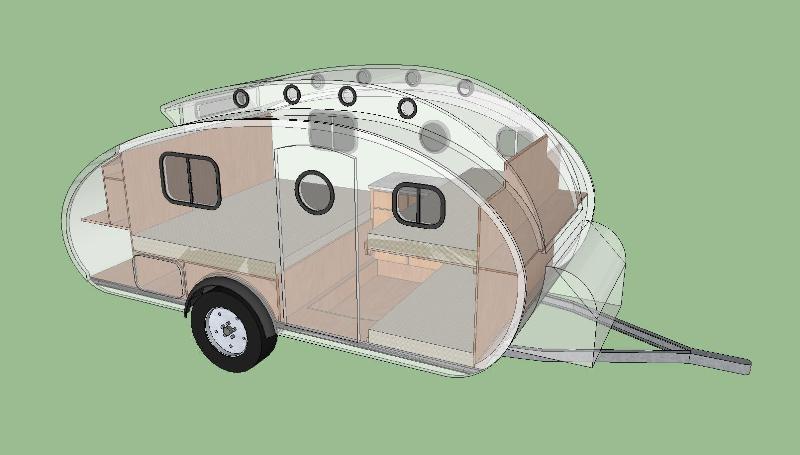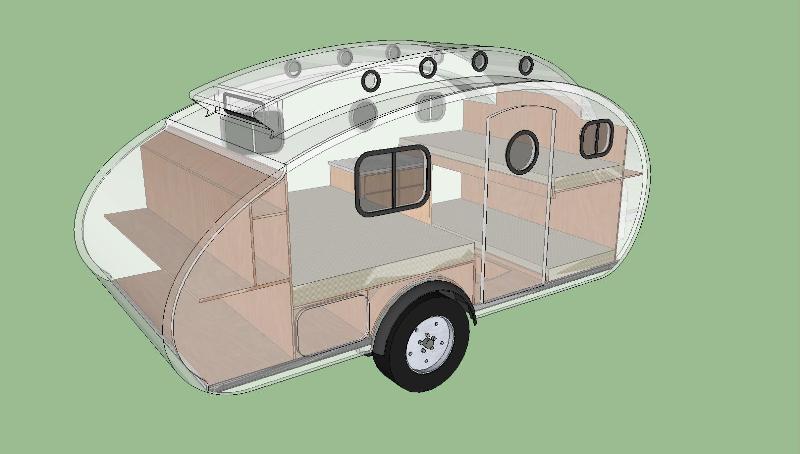 Dan