I've been reading this forum for several years and have been anxious to start making sparks and sawdust. Well, that time is now close. Original plans called for building my own chassis and building a GenBen but when I found a Craigslist ad for a bargain basement pop-up, I couldn't resist taking a look. Asking price was $225 and here's what I saw when I arrived.
I don't know the manufacturer or year of build but the model name on the faded sticker is "Chuckwagon". The owner said that the canvas was in pretty good shape but was no longer holding to the top very well, so he had detached the canvas and piled it up in the floor. Apparently the trailer had not been used in several years and he seemed anxious to sell. It was windy so he didn't think it was a good idea to attempt to raise the top, I agreed and decided I'd take my chances. The frame appeared to be in pretty good shape and the tires held air,, so, I offered him 75 bucks cash and he said, "Sold". Oh boy, what have I gotten myself into now!
It towed great behind my 1/2 ton pick-up and I backed it up the driveway anxious to take a peek inside. Here's what the autopsy revealed:
The externally mounted "arms" that hold the top up were designed without much attention to user safety. I suppose raising an intact roof might have been accomplished more easily with one person on each end but when I attempted to "pop the top" it took a nose-dive towards my garage door, not good. Time to get the socket wrench out and remove the arms. After twisting two of the four bolts off I decided using the grinder and cutting wheel would be safer and quicker. Four spring/cable arms into the metal salvage pile.
The roof vent had been a source of water leak and the ceiling in that area was deteriorated. The ceiling was a thin layer of cardboard material with a foil surface on the upper face, attached with screws and those clear plastic "star-shaped" things,,, (can't think of the proper term now),,, you used to see wall mirrors mounted with.
Water had penetrated the corners where the "arms" were attached and also on the leading and trailing edges of the curved aluminum skin at the corners.
The flooring was intact, both the interior vinyl and underneath. No soft spots. The plywood doesn't appear to have ever been treated with anything and shows nothing other than slight weathering.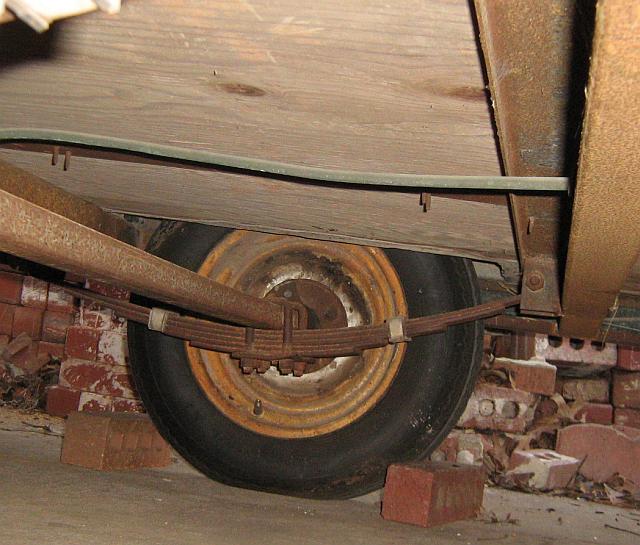 After finding this much water damage, I was surprised to see the inside about 90% free of damage. A few water stains on one cushion and the particle board counter was swollen and crumbly.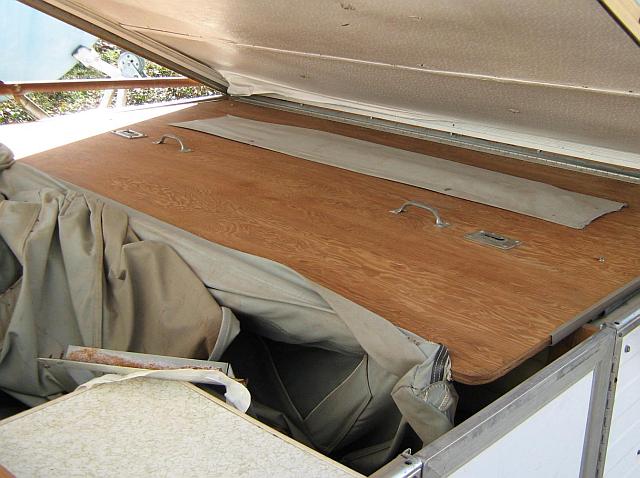 The rest of the interior was in remarkably good shape and all parts were there. Both fold-out plywood bed platform pieces are good, along with the dinette table and seating, remaining cushions, cabinets and appliances. The canvas had no holes and zippers worked great but the vinyl windows were toast.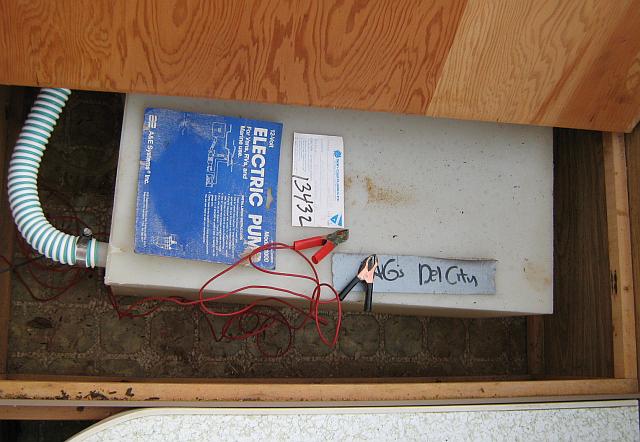 It was eerie opening drawers and finding them filled with old camping supplies from the previous owner. Coffee pots, pans, plastic bin with eating utensils, canvas repair kit, an old baseball card,,, one surprise after another. A few nice finds during this treasure hunt were: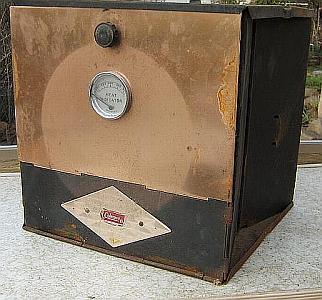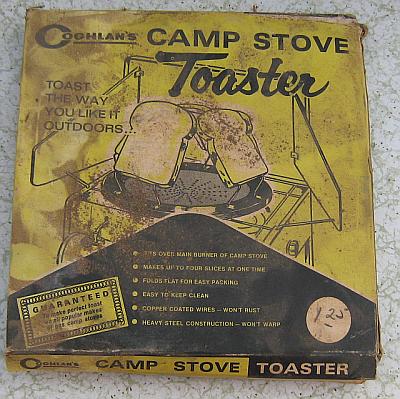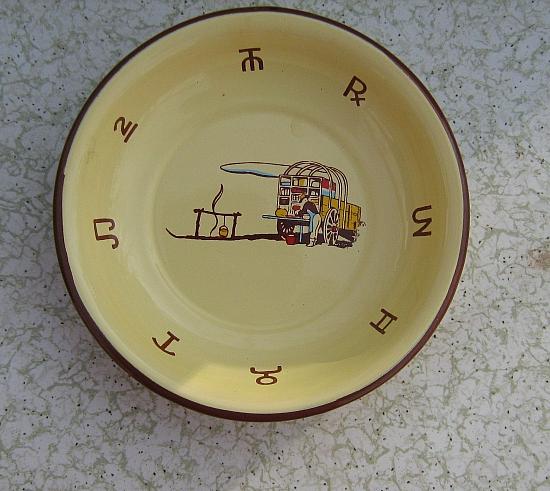 Darn, no cast iron! Well, I guess you can't have it all.
The sink, stove, frig and water tank appear to be in good shape. And, there was even another tire/rim in one cabinet!
This light bar might be a nice touch on the next build:
With clipboard in hand, I was busy taking measurements and surveying what I now had on my driveway.
Now, what to do? Will I take it all down to the frame and do my GenBen build or,,,, what about something else? I could strip the galley out and replace that with a potty/shower closet. Keep the dinette/bed. Shift the floor plan around. Add a galley to the rear with hatch cover. Well, plenty of time to think about that now. It'll be a few days until I can get back to work. It's now covered with a tarp and there's a lasagna layer of ice, sleet and snow on top. Come on sunshine!
Comments? Suggestions?