This is the start of my build thread. The TTT is a substantially reworked version of Andrew's Compact III that I have described in preliminary terms elsewhere.
At present, I am refining the design. Here is the profile with a new color scheme that I will carry into the interior. It has a pop-up reminiscent of our old VW Westfalia Camper, but with a powered linear actuator for maximum coolness and minimal effort.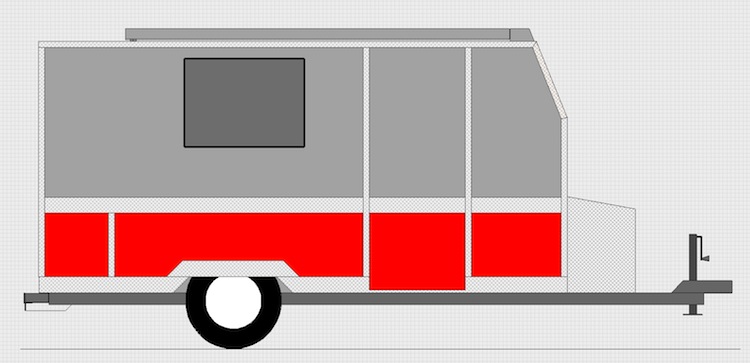 Top in the down position.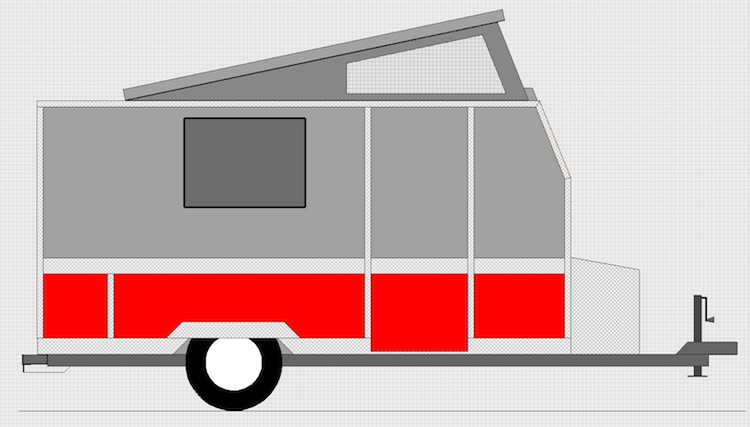 Top in the up position. The pop-up sides and front will be light-weight, UV-resistant cloth with screens and rollup covers on the inside.
Now, I am moving into the hunting and gathering phase. I've purchased some essential tools like a compound miter saw, a battery powered screwdriver, a laminate router, and a jig saw. Hope these will suffice for most of the construction and I'll lean on friends for a few other tools for some of the work.
I've been collecting equipment like a stove, a battery, a gas bottle, windows, and a sink. More stuff is enroute from UPS. I picked up the steel box and angle for the chassis last week and have the wheels in hand. Other chassis parts include the hitch coupler, the jack, and the receiver for the rear. Still waiting on the Dexter axle, which should arrive soon.
And, so the adventure begins.