Hey gang!
The North Buncombe County Public Library (Asheville, NC) accepted my application/proposal to display my (admittedly humble) Coleman and other vintage gear collection in their locked Library Lobby Display Cases, throughout September/October 2018!
Admittedly, most of my stuff is either common, or else in less than pristine condition, or in many cases, both. But, I've had a lot of fun gathering it together. The library folks were very enthusiastic, they feel that it will be interesting for the library patrons. Camping and outdoor activities are very popular here in the beautiful Blue Ridge Mountains of Asheville, NC.
Anyway, it is going to be on display September and October 2018, at the Buncombe County Library (Asheville/North Branch)! Here are some of my things.
This picture features my "FrankenLantern", a couple of vintage "knock-off's," an old 242(?) and my Coleman Military Surgical Stove.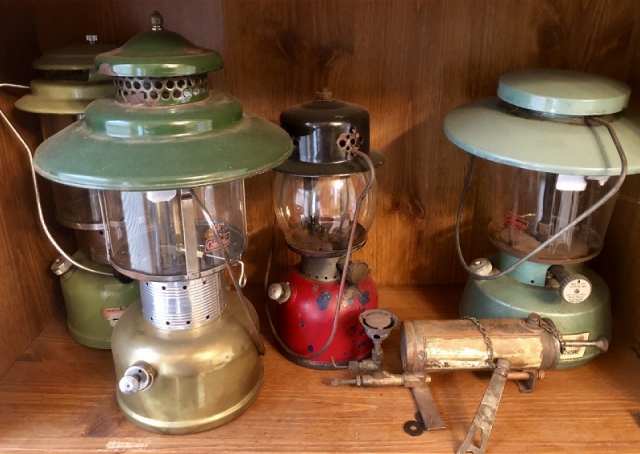 This one has my Coleman Iron and the Butane Camp Stove. Plaque in the back there, from Fall Foliage Gathering of Teardrops, a few years back.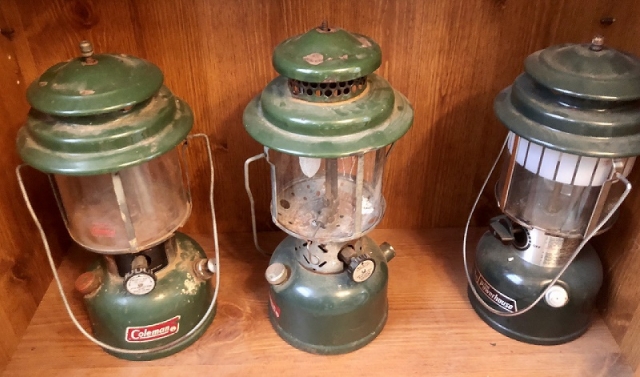 I'm going to make little signs/descriptions for each piece. I'm going to try to print out some of the vintage literature/documentation to go with it!
I'll keep you posted!
AL in Asheville