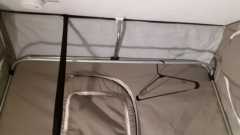 The rod we added to allow hanging of coats, etc.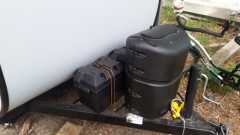 I put 2 batteries on, always paranoid about power.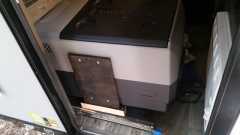 Locking/sliding drawer for the Alpicool fridge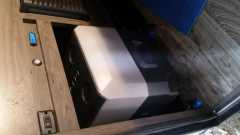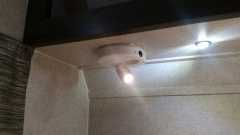 These lights swivel and rotate, they are great in the cab since you don't have to turn on all the lights and wake the wife or vice versa.